Sarah Paulson Replaces Annette Bening In 'American Crime Story' Season 3 'Katrina'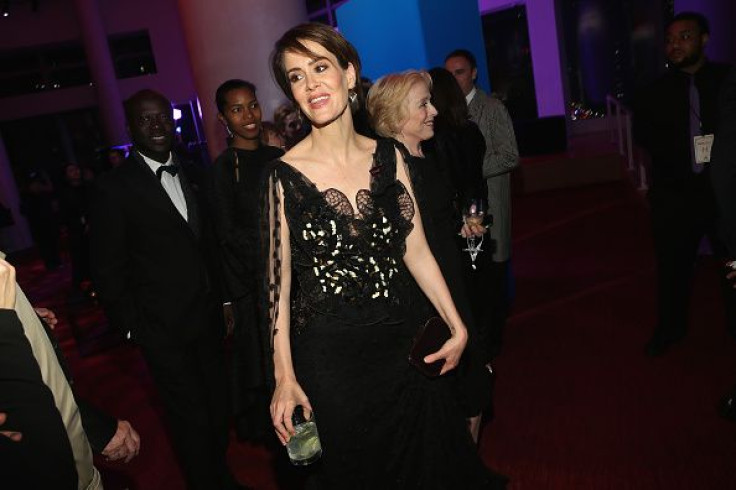 Sarah Paulson has just been cast as Annette Bening's replacement in "American Crime Story" Season 3, "Katrina."
According to Deadline, Paulson's casting comes after series creator Ryan Murphy and FX Ceo John Landgraf's announcement that "Katrina" will be undergoing a "creative pivot." Even though the creative direction for "Katrina" is already far along, Murphy decided to change several things in the upcoming installment.
Initially, "Katrina" was supposed to be released as "American Crime Story's" second season, but it was pushed back to 2018. The third installment, "The Assassination of Gianni Versace," will now be the second season of the series.
Read: "American Crime Story" Season 3 "Katrina" to air after undergoing "creative pivot"
Originally, "Katrina" was supposed to chronicle the 2005 hurricane, as well as the floods that followed it. Now, the third season of "American Crime Story" will be adapted from Sheri Fink's book, "Five Days at Memorial." More specifically, the series will center on the effect of hurricane Katrina on New Orleans' Memorial Medical Center, according to TV Line.
Paulson will give life to the character of Dr. Anna Pou, a physician who led the facility's medical staff to euthanize critically ill patients after the hospital lost power for several days. Executive producers Ryan Murphy, Brad Simpson and Nina Jacobson will be joined by producer Scott Rudin, who bought the rights to the book four years ago.
Meanwhile, Dennis Quaid and Matthew Broderick were also cast for "Katrina" earlier this year. But with the new creative direction, both actors don't have roles in the "American Crime Story" franchise. Deadline claimed that the people behind the series are thinking of still enlisting the two actors, but in different roles.
Originally, Quaid was supposed to play the role of President George W. Bush. Broderick was cast as Federal Emergency Management Agency Director Michael D. Brown. Bening signed on to play the role of Louisiana governor Kathleen Blanco.
In other news, Murphy opened up about "The Assassination of Gianni Versace" and said that he thinks the famed designer was killed partly due to "homophobia." "More than why he was killed, it's sort of why it was allowed to happen… Versace really did not have to die," he said at the Television Critics Association summer press tour.
"American Crime Story" Season 2 will premiere on FX sometime this year.
© Copyright IBTimes 2023. All rights reserved.