Satellite Trajectory Of Flight MH17 Released: Malaysia Airline's Flight Path And Missile Site Revealed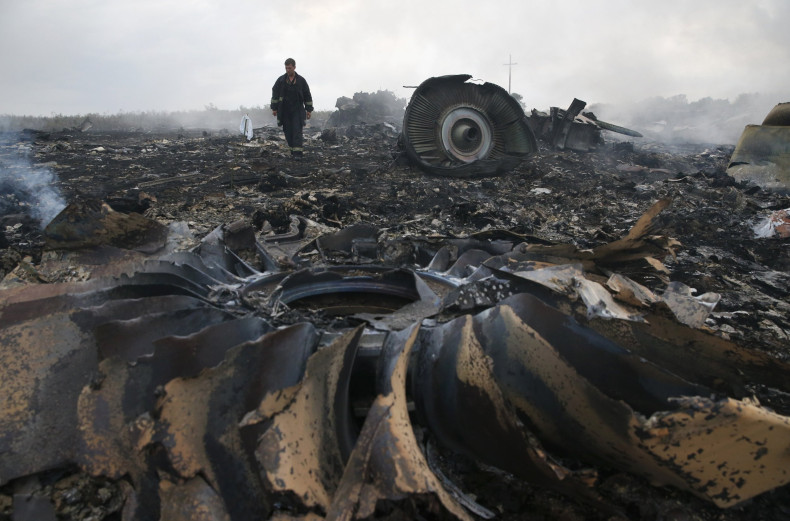 Five days after Malaysia Airlines Flight MH17 was shot down over eastern Ukraine Thursday, the U.S. government released a map of the flight's path and the site from which the missile was fired. CNN reporter Barabara Starr sent a tweet Tuesday of the satellite trajectory.
If this satellite trajectory is accurate, it will provide substantial information about the flight's path and the site from which the missile was fired Thursday. In the aftermath of the flight being shot down, more information has slowly been revealed, including satellite photos of the MH17 crash site. DigitalGlobe of Colorado Monday released images showing a charred field near Grabovo, Ukraine.
The downing of Flight MH17 over eastern Ukraine killed all 298 people aboard, and comes just months after Flight MH370 disappeared en route from Kuala Lumpur to Beijing with 239 people on board. Separatists allied with Moscow in southeastern Ukraine Monday agreed to release the victims' bodies along with the MH17 black boxes.
Ukraine said Tuesday a Russian officer shot down MH17, CNN reported. Vitaly Nayda, Ukraine's director of informational security, said during an interview a "Russian-trained, well-equipped, well-educated officer ... pushed that button deliberately."
Meanwhile, U.S. intelligence analysts are gathering information including phone intercepts and social media posts, to confirm whether or not Russian officials played a direct role in the shooting down of flight MH17. Olivier Knox, Washington correspondent for Yahoo! News, said the U.S. intelligence office will release information regarding the downing of MH17 Tuesday.