Savchenko Agrees To Drink Water On 'Ukrainian President's Request'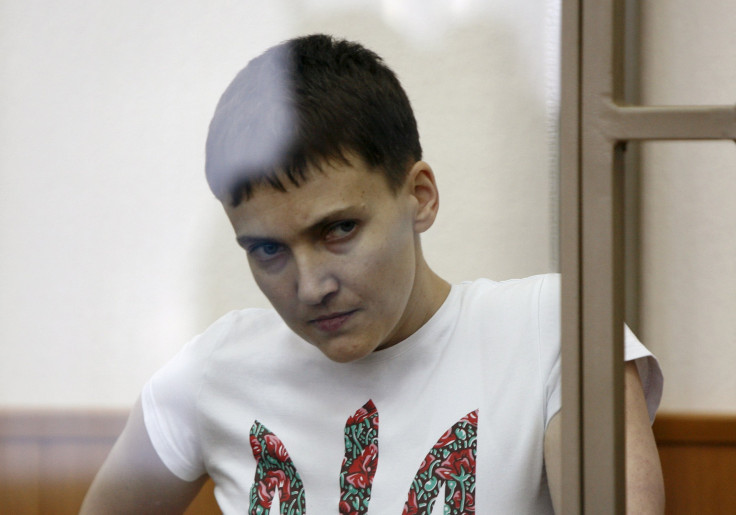 MOSCOW — Ukrainian pilot Nadezhda Savchenko, held in a Russian jail since 2014, reportedly agreed Thursday to end a total hunger strike and drink water after a personal request from Ukrainian President Petro Poroshenko.
International concern over the health of Savchenko has grown after she announced Friday she was going on hunger strike and warned a Russian court this week she intended to return to Ukraine "alive or dead."
"I have just left Nadezhda. She has stopped her hunger strike on the request of President Petro Poroshenko," Savchenko's lawyer Mark Feygin wrote on Twitter.
The apparent concession on the part of Savchenko, 34, raises the possibility she may have been offered some guarantee of freedom as part of a political deal with Ukraine.
In her final statement during her trial in the southern Russian border town of Donetsk, Savchenko said Wednesday she was ready to continue her hunger strike until death. Her lawyers warned she could die in a matter of days.
Two Russian citizens, which Ukraine captured on its territory in January 2015 — claiming they are Russian intelligence officers — are likely to be used by Kiev in any negotiations over Savchenko's release.
"We have already held negotiations with many of the leaders of the world's civilized countries and in the near future the question [of Savchenko] will be resolved on the side of truth," Poroshenko wrote in a letter to Savchenko, a copy of which was published on Twitter Thursday by Feygin.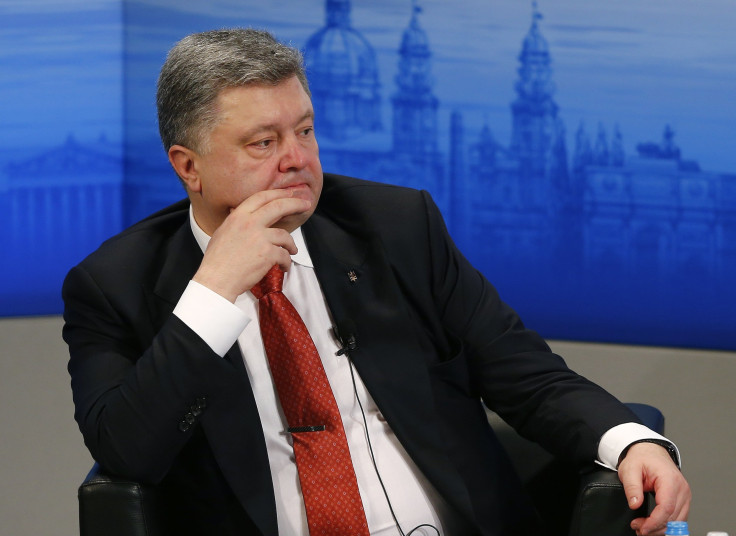 "We need a healthy Nadezhda Savchenko, a hero of Ukraine, a parliamentary deputy and a symbol of our freedom who will soon be home," Poroshenko wrote.
The controversial trial of Savchenko, which is approaching its final stage, has become emblematic of a bitter standoff between Kiev and Moscow, and has prompted international condemnation of the Kremlin.
Savchenko is accused of acting as an artillery spotter for the Ukrainian military in eastern Ukraine and calling in a strike that killed two Russian journalists working for state television in June 2014. She denies the charges and alleges that she was spirited across the border into Russia against her will.
Russian officials have repeatedly said they will not interfere in due legal process and have criticized Western countries for attempting to exert pressure on the court's verdict. But President Vladimir Putin's press secretary Dmitry Peskov said Thursday that the Kremlin was monitoring the case.
"Of course we have heard yesterday's announcement by the President of Ukraine... we have also heard today's announcement by Savchenko's lawyer in which he said that his defendant has ended her hunger strike," Peskov said, state-owned news agency RIA Novosti reported.
Poroshenko said Wednesday he would be prepared to use his constitutional rights to approve Savchenko's inclusion in a prisoner exchange — but that no such proposal had been forthcoming from the Russian side.
Another of Savchenko's lawyers, Nikolai Polozov, told RIA Novosti that Savchenko was still refusing food — but had agreed to drink water. Feygin told Russian news agency Interfax that Savchenko would not start eating food until at least March 20 when a verdict in her case is due to be announced.
Last week, prosecutors requested a 23-year prison sentence for Savchenko. Few expect an innocent verdict — a rare occurrence in Russians courts — and the maximum sentence the judge could hand down is 25 years behind bars.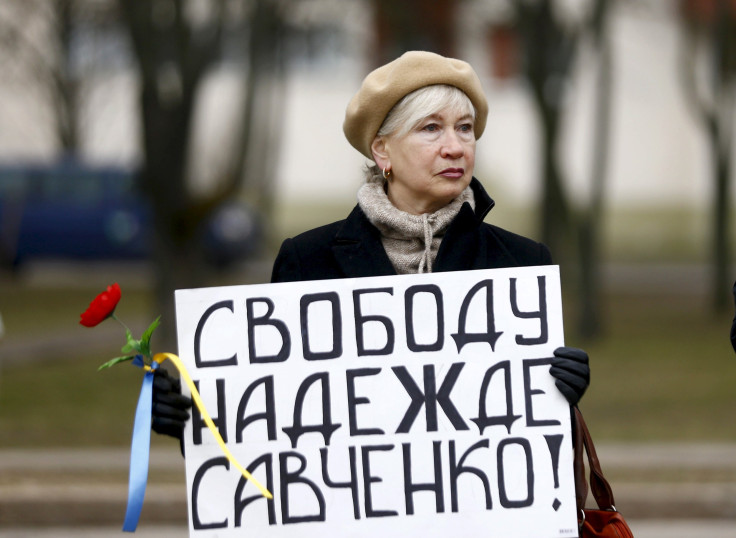 During her final statement to the court Wednesday, Savchenko called the trial a farce, characterized Russia as a "third world country with a totalitarian regime and a dictator-tyrant" and flashed her middle finger at the judge. The Russian Foreign Ministry said in a statement Thursday that Savchenko's "insulting pronouncements" mean a Ukrainian medical team will not be allowed to visit her in jail while she awaits the court's verdict.
This is not the first time Savchenko has used hunger strikes as an attempt to pressure the Russian authorities and raise awareness of her plight. Last year she refused food for over 80 days and lost over 55 pounds in body weight.
The case has generated popular outrage in Ukraine because of Savchenko's high-profile role in the military and her fiercely outspoken stance. She regularly wore a traditional Ukrainian vyshyvanka shirt during her trial and was elected to the Ukrainian parliament in Nov. 2014 while in Russian captivity.
The European Union's foreign policy chief Federica Mogherini called on the Russian government to free Savchenko, echoing similar appeals from U.S. officials including Deputy President Joseph Biden.
"This is no longer just a judicial or political case: now it's a matter of human compassion," Mogherini said in a statement released by the bloc's Moscow embassy, according to the Reuters news agency.
Demonstrations have been held around the world in support of Savchenko as her trial comes to a close. More than 2,000 people rallied in Kiev Sunday calling for her release and the Russian Embassy in the Ukrainian capital has been repeatedly attacked in recent days over the issue.
© Copyright IBTimes 2023. All rights reserved.