'Scorpion' Season 3 Spoilers: Walter Finally Professes His Love For Paige In Episode 23 [VIDEO]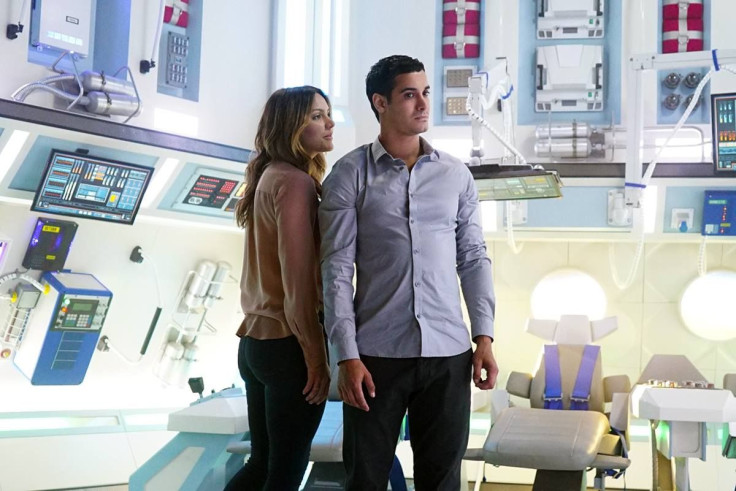 Walter (Elyes Gabel) is finally professing his love for Paige (Katharine McPhee) in "Scorpion."
In the sneak peek released by CBS for "Scorpion" Season 3, episode 23, Walter tells Paige that he loves her while they are at Happy (Jadyn Wong) and Toby's (Eddie Kaye Thomas) wedding. The shocking turn of events will take place a month after Walter decided to evict Paige from Team Scorpion.
Read: "Scorpion" Season 3 ends with episode 24
While speaking with TV Line, executive producer Nick Wootton said that Paige's appearance at Happy and Toby's wedding will initially be a cause for concern. "She comes back after having been away for a month, and there's a lot of tension, now that she's really no longer on the team," he said.
But Walter throwing Paige out of the team could actually be a blessing in disguise. In the past, Walter did not want to act on his feelings for Paige for fear that it could destroy everyone's working dynamic.
Executive producer Nick Santora also said that the final three episodes for "Scorpion" Season 3 will address the "will-they-won't-they" question regarding whether or not Walter and Paige could become a couple. "The fans will be blown away, and it will affect every single member of Team Scorpion," he said.
Meanwhile, for the first time in two years, the finale episode for "Scorpion" Season 3 won't feature a cliffhanger. However, Santora hinted on an impactful dialogue that he knows for sure the fans will love. "Season 3 has my favorite season-ending line of dialogue in the almost two decades I've been doing this. The fans are going to absolutely love it," he said.
"Scorpion" Season 3 airs Mondays at 10 p.m. EST on CBS.
© Copyright IBTimes 2023. All rights reserved.