Scott Disick 'Flirting' With Ex Kourtney Kardashian After Sofia Richie Split
KEY POINTS
Scott Disick is reportedly flirting with his ex Kourtney Kardashian
Kardashian is no longer interested in Disick
Sofia Richie opened up about her relationship with Disick and Kardashian
Scott Disick is single again after his split from Sofia Richie and he is reportedly flirting with his ex Kourtney Kardashian.
On May 27, reports of Disick and Richie calling it quits after dating for three years made headlines. Now that the "Flip It Like Disick" star is single, he has reportedly set his eyes on his baby mama again. However, the celebrity mom of three is no longer interested in him.
"Kourtney is not open to him in a romantic sense, but Scott is always flirting with her and thinks she looks better than ever," a source told Us Weekly.
"The family also loves him and he's like another son to Kris [Jenner]."
Disick and Richie have never spoken about their separation. However, an insider claimed that one of the reasons behind it was his feelings for his ex-partner, Kourtney.
"Scott is always going to be in love with Kourtney, and that's something Sofia has had to face since even before she got serious with him," an insider said.
"It's been an ongoing thing. It just became more apparent that his family was more of a priority than she was, and his family would be his main priority over anything and anyone."
Meanwhile, Kourtney has been dating Younes Bendjima. They met in Paris in 20016. Shortly after that, they started dating. However, in 2018, they had an on-again, off-again relationship. There was even a time when Kourtney was spotted out and about with Luka Sabbat. Bendjima was also photographed with Hooters waitress, Jordan Ozuna.
In December 2019, an insider confirmed that they were back together.
"He seems very committed to Kourtney. She's happy that they are back together. She didn't want to hide the relationship anymore. [sic] It was her decision to make it public again," a source told People.
Meanwhile, Richie opened up about her relationship with Kourtney and her ex-boyfriend before their split. According to her, she didn't mind their 16-year age gap because it wasn't something that was new to her.
Richie's mom, Diane Alexander, and dad, Lionel Richie, have 18 years of age gap between them. Her parents are no longer together, but they approved of her relationship with Disick.
When asked about her relationship with Kourtney, she gave a short answer.
"I mean, just be nice. There's no reason not to be nice," she responded.
Also, Richie explained that she had known the Kardashians since she was a teenager. She is friends with Kourtney's younger sister Kylie Jenner, so "no one's new friend."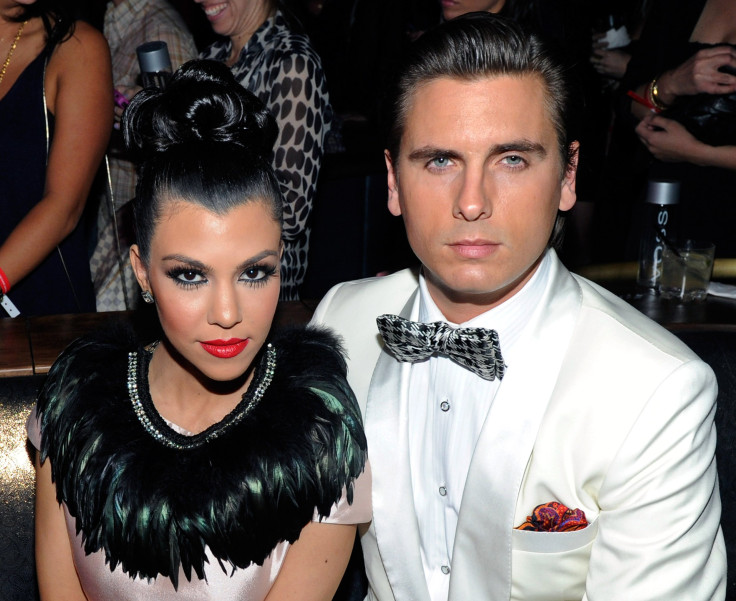 © Copyright IBTimes 2023. All rights reserved.