Scott Disick Shares Photo Of Girlfriend Sofia Richie During Mexico Vacation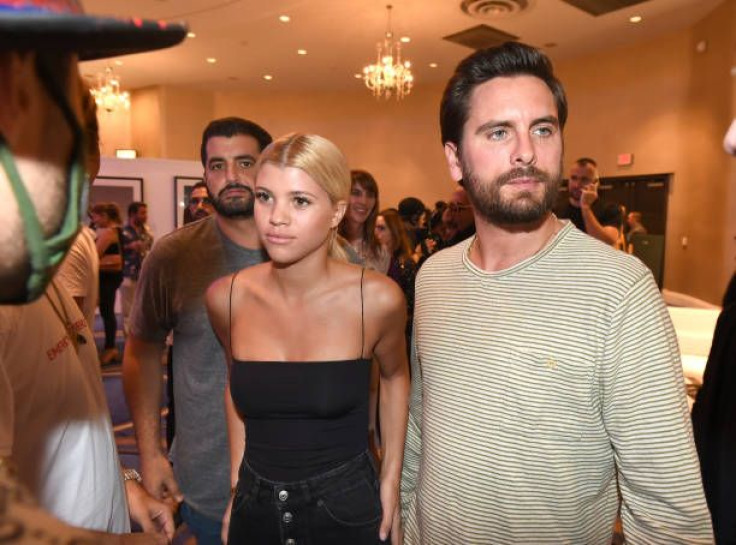 Scott Disick recently shared a stunning photo of his girlfriend, Sofia Richie, during their vacation in Mexico.
On Sunday, the 19-year-old supermodel was photographed standing on a pile of rocks while in her black two-piece swimsuit. Disick took Richie's photo and shared it to his millions of followers on Instagram. Disick simply wrote, "water" alongside his girlfriend's picture.
Disick and Richie went to the beach in Mexico on Saturday. A day later, Lionel Richie's daughter shared a breathtaking snap of the sunset via her Instagram Stories. Disick also shared a photo of himself with Richie standing in front of their boat. The dad of three joked about the boat being too long so they chopped it in his caption.
E! News reported that the couple is staying in the private beachside estate Casa Aramara in Punta Mita, Mexico. The property is owned by "Girls Gone Wild" creator Joe Francis.
Prior to their recent vacation, Disick reunited with his two children, Mason, 8, and Penelope, 5. The trio dined at a private restaurant last week. Before their bonding, Kourtney Kardashian first spent time with their children at the spa. After Mason and Penelope had dinner with their dad, Kardashian took their eldest child to a yogurt shop in Los Angeles.
Disick was also with his children over the holidays. The dad of three reportedly attended the Kardashian-Jenner family's annual Christmas Eve party. Kardashian's boyfriend, Younes Bendjima, was also at the party, but it's unclear if he and Disick had the chance to talk.
Richie did not attend the Kardashian-Jenner holiday party because she is not close to the family, and Disick was merely invited to the gathering because he is the father or Kardashian's kids. As of late, Richie has not also met Disick's kids, but Bendjima has already bonded with Mason, Penelope and Reign, 3.
Disick and Kardashian split two years ago, but the former couple has an amicable relationship with each other for the sake of their children.
© Copyright IBTimes 2023. All rights reserved.