Scott Walker's Federal Union Busting Labor Plan: Unintimidated, Unprecedented And It Could Work For Iowans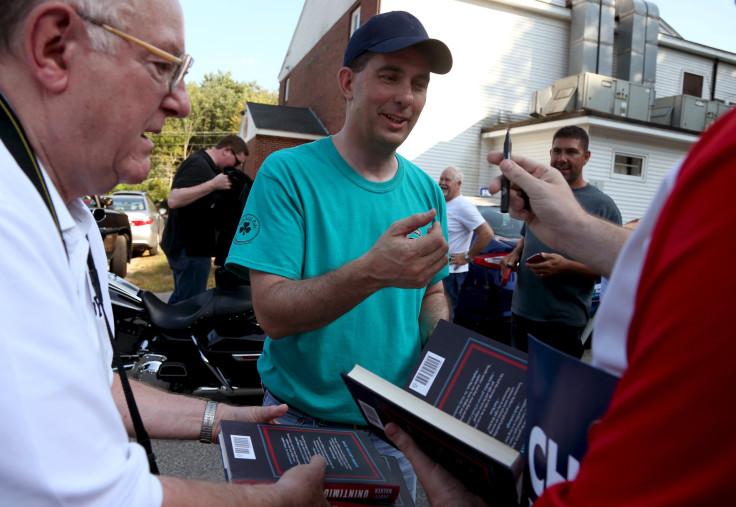 Wisconsin Gov. Scott Walker has been grilling up burgers and hot dogs, riding his Harley across Iowa and snapping selfies with supporters all summer. However, despite the apparent fun, the end of the season has been pretty bad for the onetime GOP front-runner in the Iowa Republican caucus, and the presidential candidate is going back to basics with his latest effort to regain relevance.
Walker plans to discuss his organized labor policy during a Las Vegas town hall event Monday afternoon. The plan is to reverse his dropping poll numbers by bringing attention to a solid conservative credential he has built his name on: pushing back against collective bargaining rights in Wisconsin. Eliminating labor unions for federal employees -- part of his presidential plan -- is a message that may resonate with Iowa caucusgoers, but Walker still has quite a bit of ground to make up to be a serious White House contender again.
"I think among the base, its public sector union-bashing is a guaranteed applause line and he's very credible delivering it," said John Stineman, an Iowa Republican political consultant, who does not publicly endorse any candidate. "The overall notion that he needs to be changing it up [is why he's focusing on labor law right now] and I think going back to one of the things that put him on the map made sense. He's had a rough summer."
Walker wants, as president, to mirror his success as governor. Following his election to the governor's office in 2010, Walker went after collective bargaining rights for public workers in the state. The move was extremely controversial, making national headlines and resulting in a recall election for Walker, which he won in a major victory for the governor and proof that he could stay the course in spite of fierce opposition.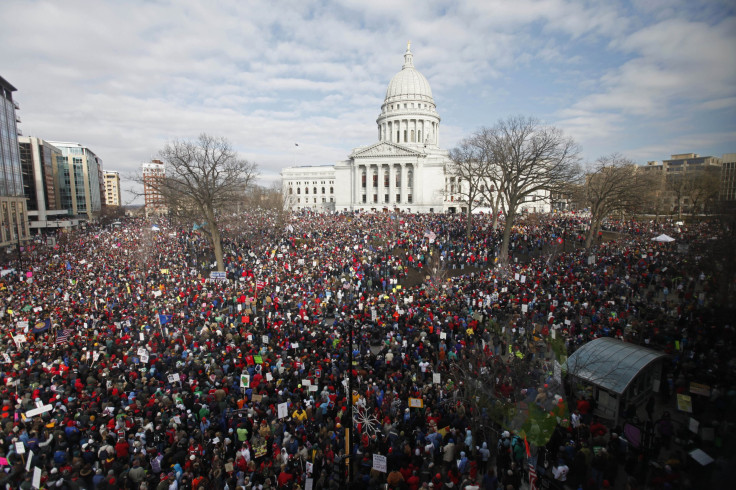 For the federal government, Walker's plan calls for the elimination of the National Labor Relations Board, the independent agency that is charged with administering and monitoring union elections. His plan also calls for the implementation of a nationwide right-to-work law, which would prohibit unions from requiring union membership. They are proposals that would reverse more than 50 years of federal collective bargaining rights progress for unions, and Walker's hard line is one of the most extreme of a presidential candidate in recent memory.
"I can't think of any Republican candidate off the top of my head who has attacked unions in this way. You've seen some assertions but not anything as extreme and draconian as this," said Angela Cornell, the director of the Labor Law Clinic at Cornell Law School in Ithaca New York. "I think his proposals are outlandish. I think they're short sighted. They're not in the long term interest of the United States and they would harm our economic growth."
Federal collective bargaining rights were established in 1962 through an executive order signed by former President John F. Kennedy. Sixteen years later, Congress passed a law that codified that executive order as a federal statute under former President Jimmy Carter. If Walker wanted to pull back on those union rights, it would therefore need to be through an act of Congress and his pen.
Walker's message is likely an attempt to pick himself up and potentially rise back to a position that could challenge Donald Trump, the current Republican front runner, real estate mogul and billionaire who has experienced an unexpected rise to prominence over the past several months, displacing the likes of Walker and former Florida Gov. Jeb Bush from the highest ranks in the Republican primary race.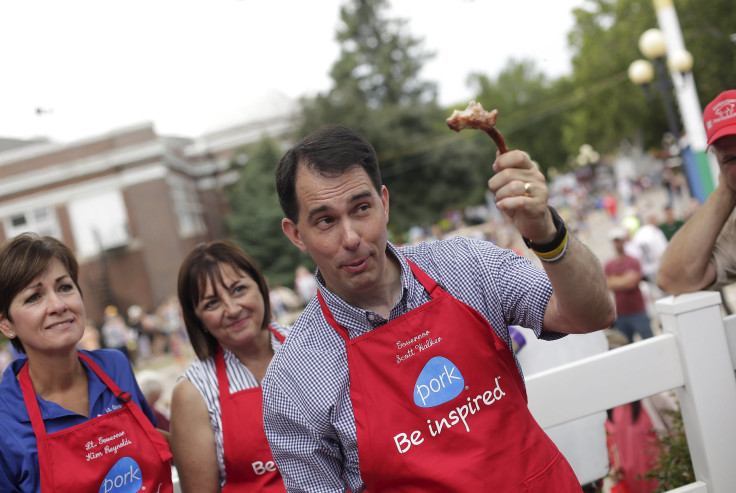 That message could resonate again with Republican caucus goers in Iowa, some of whom are upset with what they see as a federal union system that pays federal union employees to lobby the federal government for higher wages. In other words, some Republican voters think that federal workers are given paid time off so that they can lobby the government for higher wages.
"They take our tax dollars and use them to get more of our tax dollars. That is seen as an injustice, a very lopsided system," said Cindy Golding, the chair of the GOP in the second-largest county in Iowa, Linn County, which includes Cedar Rapids. Walker's message to break up that system, Golding said, resonates with Republicans in her state.
© Copyright IBTimes 2023. All rights reserved.
FOLLOW MORE IBT NEWS ON THE BELOW CHANNELS