'Scream VI' Trailer: Jenna Ortega, Melissa Barrera Get Terrorized By Ghostface On Subway [Watch]
A new trailer of "Scream VI" shows Ghostface terrorizing passengers on a subway train.
The slasher film, set to hit the theaters in March next year, has moved from Woodsboro, California, to New York City, with the trailer promising even more terror. "In a city of millions, no one hears you scream," it warns.
The minute-long trailer from Paramount Pictures shows returning cast members Jasmine Savoy Brown (Mindy Meeks-Martin), Jenna Ortega (Tara Carpenter), Mason Gooding (Chad Meeks-Martin) and Melissa Barrera (Sam Carpenter) riding a subway train. They confront several people dressed as Ghostface for Halloween. At the end of the trailer, one passenger gets stabbed by Ghostface.
Ortega told ET that in the latest sequel, "Ghostface gets a lot more intimidating," adding that the new film "just gets more and more gory."
"I think that this is probably the most aggressive and violent version of Ghostface we've ever seen, which I think will really be fun to shoot," the "Wednesday" actress added.
While many characters from "Scream V" will return for the new movie, two original cast members will not be in it. While David Arquette's Dwight "Dewey" Riley, who rose from a deputy police officer to town sheriff, died in the previous installment, Neve Campbell opted out of the movie following a salary dispute.
"Sadly, I won't be making the next 'Scream' film. As a woman I have had to work extremely hard in my career to establish my value, especially when it comes to 'Scream.' I felt the offer that was presented to me did not equate to the value I have brought to the franchise. It's been a very difficult decision to move on," Campbell said in June.
However, the upcoming film will see the return of Hayden Panettiere as Kirby Reed and longtime cast member Courteney Cox as Gale Weathers.
Ortega said moviegoers will not miss Campbell's character at all because "Scream VI" is "so action-heavy."
"I feel like I can't really speak too much on that just because it's not necessarily my character," she told the outlet. "But I will say there's so much going on in this next one, that it's so action-heavy and so gore-heavy that I think you're gonna be distracted almost."
"But it's very clear, like, there's references to Sidney (Campbell's character) of course. You know, it's nice because there's still a protectiveness in the script and that's something that the actors had naturally over her because, obviously, we respect her and we want the best for her. She's missed and thought of," Ortega clarified.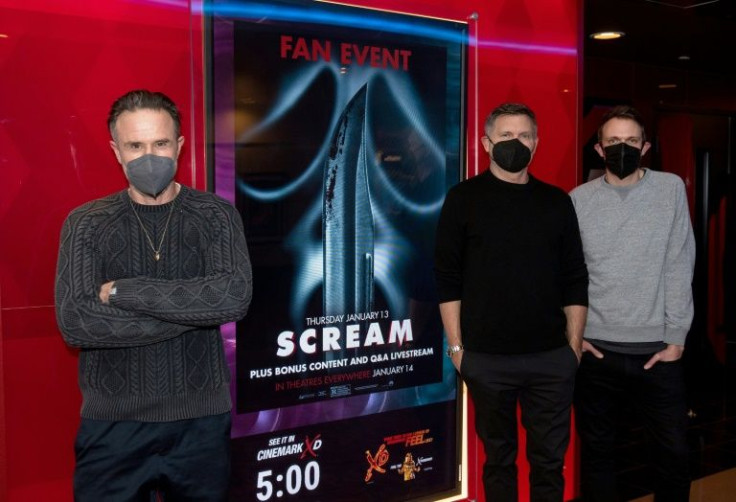 © Copyright IBTimes 2023. All rights reserved.