'Searching For Sugar Man' Looks For Insight Into Neglected Musician's Life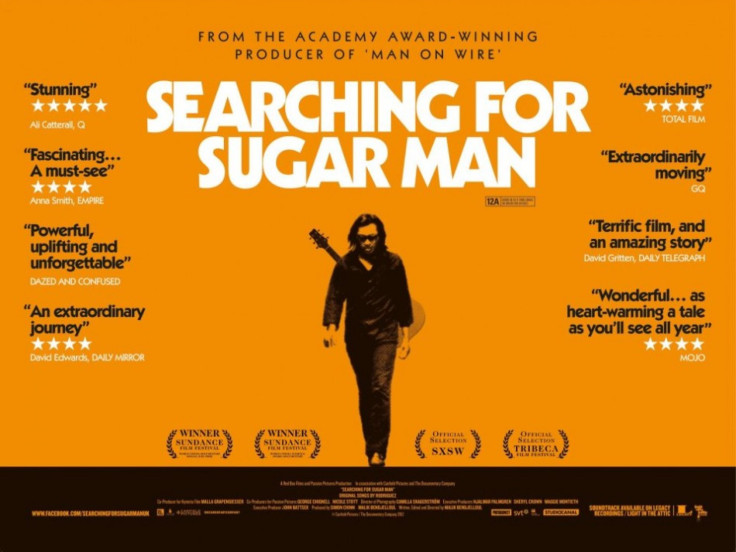 In 1969, a musician known only as Rodriguez released the critically acclaimed album, "Cold Fact," as noted by the New York Times. The Detroit-born artist then vanished with hardly a ripple. In the new film "Searching for Sugar Man," Swedish director Malik Bendjelloul attempts to uncover what happened to the talented singer/songwriter.
The year that "Cold Fact" was released marked numerous milestones in music history. The Beatles played their last concert, Elvis Presley returned to the stage after a lengthy hiatus, and the Jackson 5 were skyrocketing to fame. So it's no surprise that Rodriguez's socially conscious debut went largely unnoticed by the U.S. listening public.
Instead, "Cold Fact" captured the attention of Australian and New Zealand audiences.
Joe Tangari of Pitchfork noted the folk performer's unexpected fan base in a 2008 review of the album. "[I]n 1979 and 1980, Rodriguez, who had built himself as a musician playing dives, gay bars, strip clubs, and other out-of-the-way corners of Detroit, was able to mount a theater tour in Australia," Tangari wrote.
Rodriguez also fared well among South African music lovers, who identified with his carefree lyrics and appreciated his psychedelic sound. The album is estimated to have sold about 60,000 copies there at a time when the country was ravaged by apartheid.
Bendjelloul consulted those living in South Africa for insight into Rodriguez's cultural influence. In doing so, he was able to begin piecing together portions of the enigmatic performer's life.
Through interviews, animation, and the little footage of Rodriguez that exists, "Searching for Sugarman" paints a portrait of an underappreciated artist. While most music documentaries profile well-known figures, this one grants an overlooked performer a chance at recognition.
The film premiered at the Tribeca Film Festival this year and earned critical raves. Because of the film, Todd Gilchrist of Indiewire indicated he would be unsurprised should U.S. audiences finally begin singing Rodriguez's praises.
"Ultimately," Gilchrist wrote, "this film is at once a time capsule, tribute, and encapsulation of his talent, personality, and legacy, and while it may not make Rodriguez the star he perhaps deserved to be, it will certainly find him a whole new legion of fans -- and in the States, no less.'
"Searching For Sugarman" is in theaters Friday.

© Copyright IBTimes 2023. All rights reserved.
FOLLOW MORE IBT NEWS ON THE BELOW CHANNELS