Sears, Kmart Stores Closure 2017: Full List Of Outlets To Be Shut Down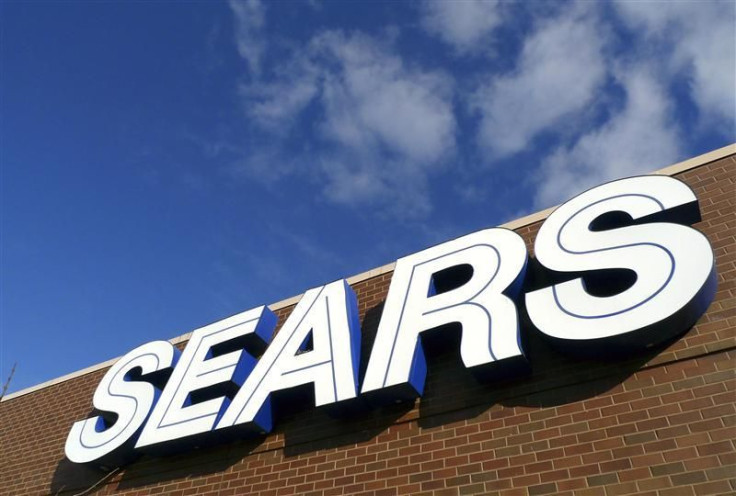 Sears Holdings Corp. will shut down over 70 more stores this year, according to reports Wednesday. This would be in addition to more than 180 stores that the company said would be closed down.
In January, Sears announced it would be shutting down 150 stores and, in May, added at least 30 more stores to that list, which includes Sears, Kmart and Sears Auto Center. The store list, circulated internally, was obtained by Business Insider. Most of the outlets will be closed by September and clearance sales at these locations will begin soon.
Read: JC Penney Stores Closure 2017: Full List Of Outlets Retailer Is Closing This Year
Sears will be shutting down its stores in some cities in California, Georgia, Mississippi, North Carolina, North Dakota, New Jersey, Ohio, Oklahoma, Virginia, South Carolina, Texas and Utah. While Kmart will closing down some stores in Alabama, Arkansas, Arizona, Sacramento and Manteca in California, Georgia, Iowa, Massachusetts, Maryland, Michigan, New Jersey, New Mexico, Nevada, New York, Ohio, Oklahoma, Oregon, Pennsylvania, South Carolina, Tennessee, Texas, Virginia, Wisconsin, West Virginia, Wyoming and Utah.
Sears Auto Center will shut some stores in Ohio, Oklahoma, South Carolina, Texas, Virginia and Utah.
To check complete store list, click here.
With the latest closures, Sears' store count will be about 1,200, compared to 2,073 five years ago, according to AL.com. The shutting down is a part of the company's "operational restructuring efforts," a source told the Los Angeles Times.
The Chicago-based company has been facing financial problems for some time. In March, concerns about Sears going bankrupt surfaced.
"Our historical operating results indicate substantial doubt exists related to the company's ability to continue as a going concern," Sears said in an annual filing with the Securities and Exchange Commission, at the time.
However, the company also assured its investors that nothing was changed and it was doing fine.
"Sears remains focused on executing our transformation plan and will continue to take actions to help ensure our competitiveness and ability to continue to meet our financial obligations," Jason Hollar, the company's chief financial officer, said.
A Credit Suisse report released last week predicted between 20 percent and 25 percent of the country's shopping malls will close down in the next five years as growing number of shoppers buy online. Other stores such as Macy's and J.C. Penney announced closures of several stores this year. American Apparel and BCBG Max Azria have filed for bankruptcy and Bebe shut down all of its stores. According to the report, about 8,640 stores will close by the end of the year.
In February, J.C. Penney said it would provide employees affected by the closure a "voluntary early retirement program" depending on their age and tenure. Those eligible were given time until March 31 to inform the company whether they will accept the offer.
© Copyright IBTimes 2022. All rights reserved.
FOLLOW MORE IBT NEWS ON THE BELOW CHANNELS