Ivanka Trump Clothing: Sears, Kmart Join Nordstrom In Dropping Trump-Branded Merchandise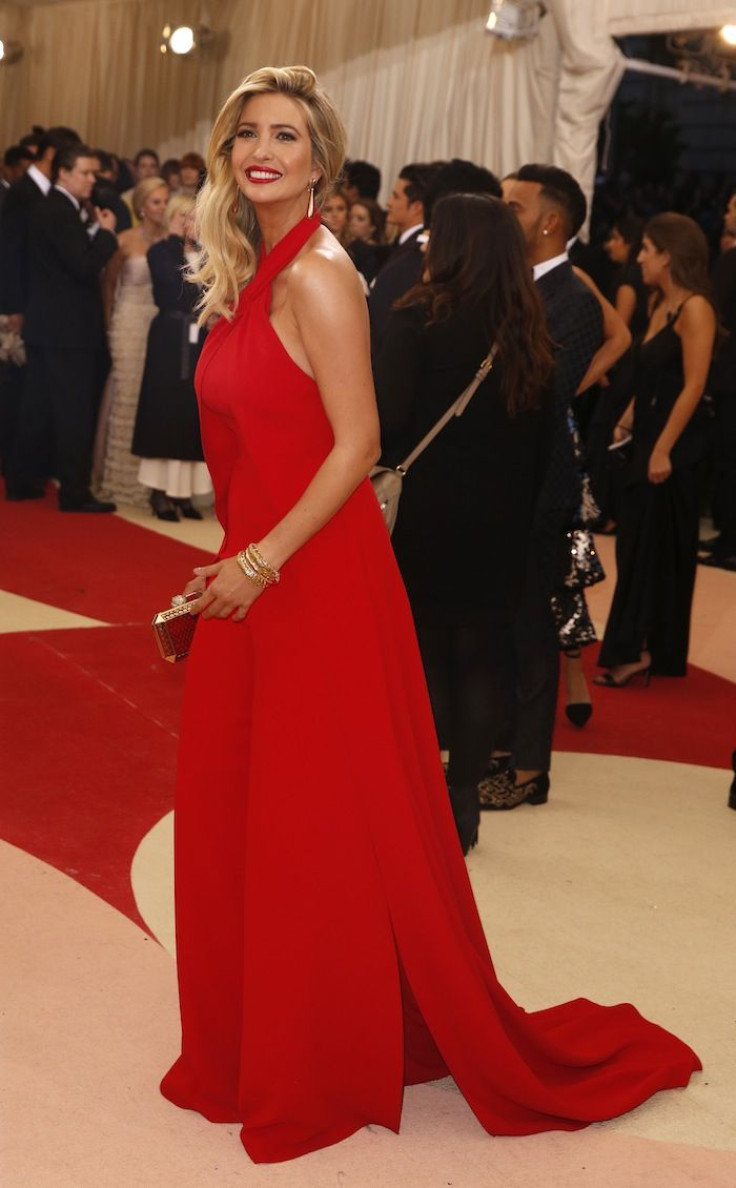 After Nordstrom and Neiman Marcus announced last week they were dropping first daughter Ivanka Trump's brand from their stores and websites, Sears Holdings — the company that owns retail stores Sears and Kmart — reportedly said this weekend it would remove 31 items from the Ivanka Trump home collection, which includes lines of living room and bedroom furniture, lamps and chandeliers.
"As part of the company's initiative to optimize its online product assortment, we constantly refine that assortment to focus on our most profitable items," a spokesman for Hoffman Estates, Illinois-based Sears Holdings told ABC News in a statement Saturday. "Amid that streamlining effort, 31 Trump Home items were among the items removed online this week. Products from the line are still offered online via third-party Marketplace vendors. Neither Sears nor Kmart carries the line in brick-and-mortar stores."
It is not yet clear exactly which 31 Trump Home items will be removed from the companies' online stores.
As seen on Sunday, 14 Trump Home products were still available on the Sears website, all but one listed with discounted prices. A $942 Trump Home mirror was being sold for $628. Another mirror with an original selling price of $818 was listed at $598.
This news came shortly after several other retailers had decided to partially or completely drop Ivanka's brand. Earlier this month, Nordstrom dropped Ivanka's clothing and accessories label and cited brand "performance," not politics, as the reason.
President Donald Trump had criticized the departmental store for its action.
Following this, Neiman Marcus had removed the brand from its website. TJX Companies, the company that owns TJ Maxx and Marshalls, also said it had recently told its workers to stop promoting the first daughter's brand in stores, earlier in February. The note that was given to their workers read: "Effective immediately, please remove all Ivanka Trump merchandise from features and mix into the racks where most products hang. All Ivanka Trump signs should be discarded."
Citing internal Nordstrom data, the Wall Street Journal reported Saturday that sales of Ivanka Trump's fashion line dropped by about 32 percent last fiscal year. Sales of Ivanka's footwear and apparel fell more than 70 percent lower in the second, third and fourth weeks of October 2016 compared with the same time the year before.
Retailers like Bloomingdale's, Amazon, Lord & Taylor, Macy's and Zappos all still carry Ivanka Trump products.
Correction, Feb. 17, 2017, 11:50 p.m. EST: A previous version of this article mentioned that TJ Maxx had dropped the Ivanka Trump brand. However, the company has clarified to International Business Times that it is still selling the merchandise line.
© Copyright IBTimes 2022. All rights reserved.
FOLLOW MORE IBT NEWS ON THE BELOW CHANNELS