Seattle Records US' Fourth Presumptive Monkeypox Case, Person Not Considered Public Risk: Officials
KEY POINTS
Monkeypox is usually limited to West and Central Africa
The first two presumptive cases in the U.S. were recorded last week in Massachusetts and NYC
Monkeypox is a disease that can be transmitted from animals to humans
Washington has reported its first presumptive monkeypox case in the Seattle area, local health officials confirmed Monday. The case is an adult male who has recent international travel history but is not considered to pose a risk to the public "at this time," officials said.
In a statement released Monday, Public Health – Seattle & King County said the department is investigating "a presumptive case of monkeypox virus infection reported to Public Health" Sunday. It is the fourth presumptive monkeypox case in the United States. Officials said the case is an adult male who traveled in the past month to a country "that has also reported monkeypox cases."
The U.S. Centers for Disease Control and Prevention (CDC) will conduct confirmatory testing, although initial testing by the Washington State Public Health Laboratory confirmed "an orthopoxviral infection."
The statement further noted that the presumptive case was not transported to the hospital and is recovering at home. He is isolating, but officials are working to identify people who may have been in contact with the case during his infectious stage. Officials said they "have not identified any high-risk exposures in King County" so far.
News of the first presumptive case in Washington came just a day after Florida health officials confirmed a possible case in Broward County, ABC News reported. Like the case in Seattle, the Florida case reported Sunday recently traveled overseas. The first and second presumptive cases in the U.S. were recorded in New York City and Massachusetts, respectively, last week. Monkeypox is usually limited to Central and West Africa, according to the World Health Organization (WHO).
Experts are still determining the reason for the spread of monkeypox in countries that don't typically have the disease. However, Dr. David Heymann, former head of the WHO's emergency department, told the Associated Press Friday that a leading theory on the spread of the disease suggests the virus spreading may have started from sexual activity at two raves in Belgium and Spain. Heymann said, "it looks like sexual contact has now amplified" monkeypox transmission through close contact with an infected person who has lesions.
As of Saturday, the WHO recorded 92 confirmed cases from laboratory results across non-endemic countries. Twenty-eight suspected cases are still ongoing, the agency said. The WHO data revealed that the top three countries outside Africa with the most confirmed monkeypox cases are Portugal, Spain, and the United Kingdom.
According to the WHO, monkeypox is a zoonosis – a disease that animals can transmit to humans – that can be transmitted "through contact with bodily fluids, lesions on the skin or on internal mucosal surfaces, such as in the mouth or throat, respiratory droplets and contaminated objects."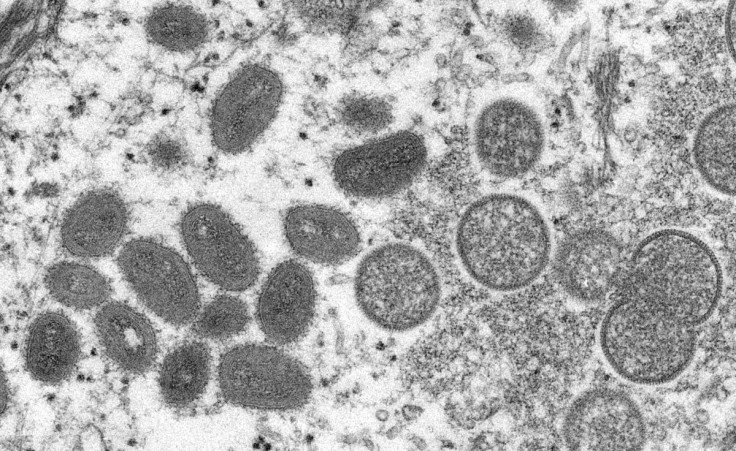 © Copyright IBTimes 2023. All rights reserved.