SEC Steps Up Probe Of Barclays Over 'Dark Pool' Trading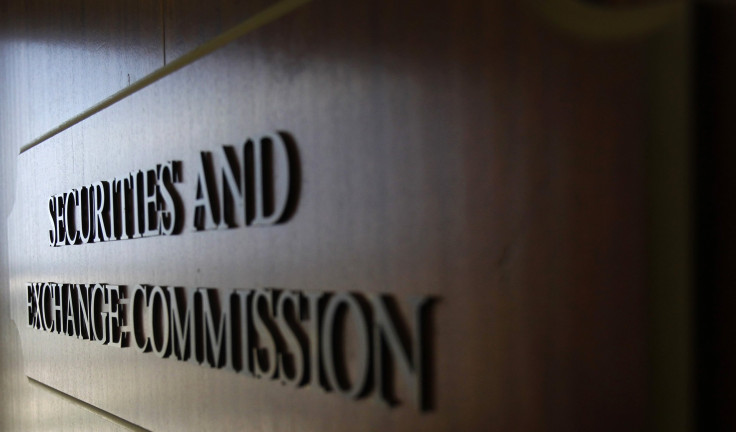 Barclays' legal argument, in its motion to dismiss "dark pool" fraud charges filed by New York's attorney general, may come back to haunt it.
In a motion filed on Thursday morning in New York State Supreme Court, the bank said N.Y. Attorney General Eric Schneiderman overstepped his bounds and lacks the authority to accuse the bank of fraud and deceit under a 1920s-era state law designed to protect investors. Schneiderman is alleging that Barclays PLC (LON:BARC) gave unfair advantage to high-frequency traders in its LX dark pool. Barclays' lawyers argue that regulating dark pools, private trading platforms often preferred over public stock exchanges, is the responsibility of a federal agency, the Securities and Exchange Commission (SEC).
But the SEC may not prove to be more amenable to the bank's arguments. In recent weeks, the agency has been stepping up the pace of its own probe into Barclays' LX, looking into allegations that the bank gave unfair advantages to high-frequency traders.
The SEC has been interviewing several former Barclays employees about their knowledge of how the bank ran LX and its relationships with high-frequency traders, who engage in the controversial practice of making multiple trades in milliseconds, allowing them to get a sneak peek at other traders' investing strategies to their own benefit.
The agency, which subpoenaed the bank in recent months for thousands of internal documents, has been examining some of the same issues that are at the heart of Schneiderman's complaint, as well as expanding its probe into how the bank treated the orders of institutional clients like Fidelity and Citadel, say people close to the matter.
In early June, the SEC sent a questionnaire to brokers at Barclays and several other banks asking about their relationships with high-frequency trading firms.
The bank has hired several high-powered lawyers to handle these multiple probes, including the former chief litigator at the SEC, Matthew Martens, who now works at Wilmer Cutler Pickering Hale and Dorr. While at the regulator, Martens led the successful prosecution of former Goldman Sachs vice president Fabrice "Fabulous Fab" Tourre for misleading investors amid the financial crisis.
In addition, Barclays is conducting its own internal probe into the matter. The bank's top two executives in charge of LX -- Bill White and David C. Johnsen -- have both been removed from their day-to-day responsibilities to answer questions related to the probe. Johnsen, the director of Electronic Trading Business Development, was hired at Barclays soon after being fired from Goldman Sachs on March 9, 2012, for negligent oversight of its dark pool, Sigma X, as previously reported by IBTimes. Johnsen was terminated due to "concerns related to the performance of his supervisory responsibilities," according to the BrokerCheck report maintained by the Financial Industry Regulatory Authority (FINRA), Wall Street's self-regulator.
Barclays' LX, until recently one of the biggest dark pools by trading volume on Wall Street, is also being probed by FINRA.
A spokesperson for the SEC declined comment.
"Barclays has been cooperating with the New York Attorney General and the SEC and has been examining this matter internally," a Barclays spokesperson said in a statement. "The integrity of the markets is a top priority of Barclays."
© Copyright IBTimes 2023. All rights reserved.