Is Selena Gomez Deleting Her Instagram Account? 'Hands To Myself' Singer Threatens Fans After Accusations Of Justin Bieber Diss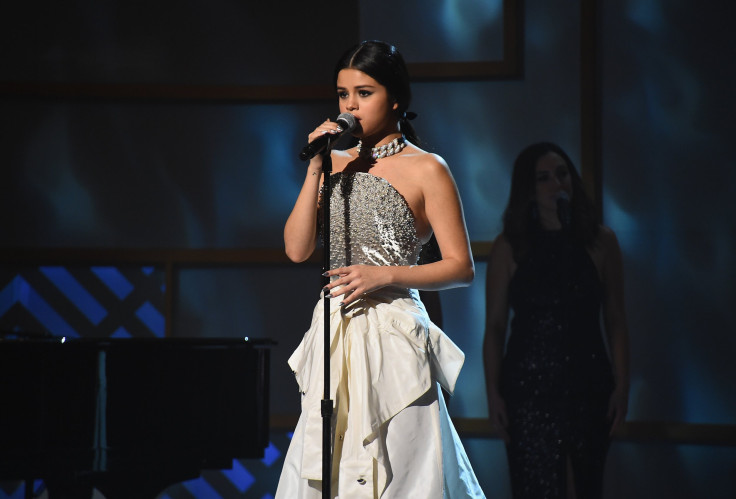 Selena Gomez reportedly threatened to delete her Instagram account Thursday after several fans accused her of dissing her former boyfriend Justin Bieber in a video, Hollywood Life reported. Gomez and Bieber dated on an on-again-off-again basis from 2011 until 2014.
A report by Hollywood Life said Thursday that the issue began Wednesday when Gomez posted a video of her, singing to Lil' Wayne's song "Single." Seeing her sing the lyrics of the song, several fans posted on her video claiming that Gomez was throwing shade at Bieber. The "Hands To Myself" singer was not happy with the accusation and replied to the comment saying: "That's a joke. I was singing back to Lil Wayne. My life isn't about my ex."
However, the fans pressed on, saying how the post could cause some "drama" going ahead. Gomez fired back saying that she would delete the account altogether.
"I want to delete my Instagram. There's no drama. Everyone else creates drama. Including this post," Gomez wrote, according to Hollywood Life.
The latest unwillingness to be linked to Bieber, is not the first for Gomez. In an interview to Rolling Stones magazine in January, the "Revival" album-maker said that she was "beyond done" discussing her relationship with Bieber.
"Honestly, what I would love to be printed is that I am so beyond done with talking about that, and him," Gomez said.
Rumors of reconciliation began in November after Bieber sang the song "My Girl" for Gomez at the Montage Beverly Hills Hotel, while she was there. The moment was captured by a photographer who posted it on Instagram. Bieber also posted a throwback photo with Gomez on is Instagram page. However, both the singers have denied any reports suggesting that they might have started dating again.
© Copyright IBTimes 2023. All rights reserved.