Selena Gomez Resuming 'Revival' Tour? Singer Spotted Posing For Photos With Fans Amid Career Break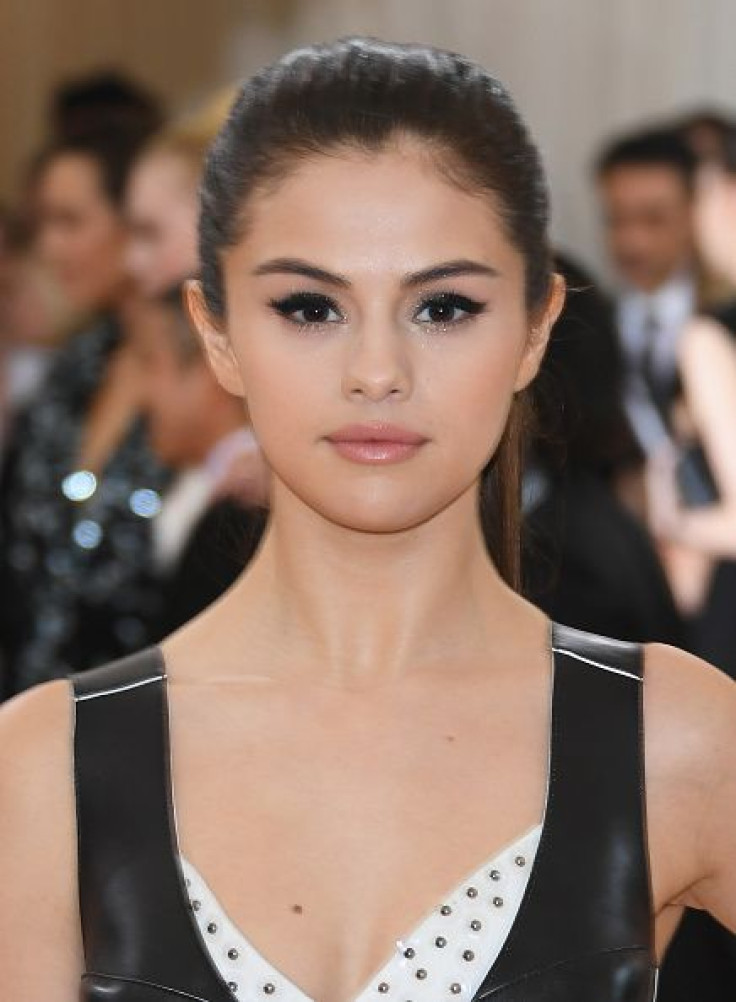 Selena Gomez recently resurfaced in Tennessee, nearly two months after she canceled the rest of her "Revival" tour and announced that she would be taking a break from the spotlight for a while.
On Saturday, Oct. 8, the "Same Old Love" songstress was spotted having a meal in the Texas Roadhouse in Alcoa, Tenn. While there, the 24-year-old singer interacted with a crowd of excited fans and even took some time to pose for selfies. "She enjoyed herself and was there for a late lunch. She couldn't have been more gracious to everyone and to the fans and was more than happy to take pictures with whoever," one eyewitness told E! News.
In the photos and videos shared on Twitter by the lucky fans, Gomez wore a simple black top with a split at the back and a black New York Yankees baseball cap during her outing. Check out the photos of Gomez below!
Gomez announced in August that she will be taking some time off to deal with the effects of her lupus diagnosis. "As many of you know, around a year ago I revealed that I have lupus, an illness that can affect people in different ways. I've discovered that anxiety, panic attacks and depression can be side effects of lupus, which can present their own challenges," she said in the statement obtained by People.
"I want to be proactive and focus on maintaining my health and happiness and have decided that the best way forward is to take some time off. Thank you to all my fans for your support. You know how special you are to me, but I need to face this head on to ensure I am doing everything possible to be my best," she continued.
There's no word yet on whether Gomez has plans to resume her tour. Since releasing her statement, the former Disney star has not made any appearances on red carpet or star-studded events, including the Global Citizen Festival on Sept. 24. Gomez has also remained silent on social media, with her latest Instagram post having been uploaded seven weeks ago.
© Copyright IBTimes 2023. All rights reserved.