Self-Driving Car Startup Faraday Future Won't Build $1 Billion Las Vegas Factory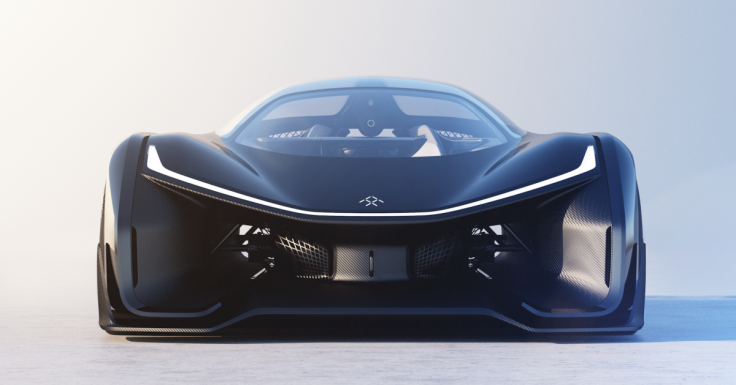 Self-driving car startup Faraday Future will back away from plans to build a $1 billion assembly factory in Las Vegas amid continuing financial problems for the company.
In a statement via the Nevada Independent, Faraday Future chief financial officer Stefan Krause said the startup will focus on other quicker ways to reach its production goals.
Read: Faraday Future Unveils Flagship Electric FF 91
"We have decided to put a hold on our factory at the Apex site in North Las Vegas," Krause said. "We remain committed to the Apex site in Las Vegas for long-term vehicle manufacturing."
For Faraday, the shift in plans for one of its flagship initiatives is a significant step back for the company. The planned $1 billion facility was slated to be 3 million square feet in size and would house production for Faraday's electric cars. Within Nevada, the North Las Vegas facility was also touted as a way to bring jobs and economic benefits to the region. But as the Independent noted, Faraday had only begun to lay basic groundwork and construction for the factory on the space since its initial announcement in early 2016.
The rollback from Faraday is a blow for Nevada, which approved a $335 million deal to bring the startup to the state in late 2016. However, state officials won't take a loss on the deal thanks to its provisions protecting Nevada in case of problems from Faraday. At the moment, Faraday will also look for an existing facility in Nevada or California for manufacturing in order to meet its goal of shipping a car by 2018, according to Business Insider.
Faraday Future's cutbacks come, in part, from the financial struggles of key investor Jia Yueting, the billionaire behind Chinese internet conglomerate LeEco. Jia was a major source of support for Faraday, but in recent months, LeEco has hit major financial struggles due, in part, to the company's aggressive expansion into other markets.
Read: LeEco To Lay Off 70 Percent Of Its US Employees, Refocus On China
Earlier this year, LeEco shuttered much of its U.S. operations and announced significant layoffs for its Chinese offices. Last week, Jia also had his assets frozen by a Shanghai court and in a talk with investors last month, Jia said LeEco's financial position was "far worse than expected." With Jia's financial difficulties, Faraday has made attempts to broaden its investor base. According to Business Insider, Krause had hoped to lock down $1 billion in outside investment earlier this year but was unable to do thanks to the uncertainty surrounding Jia and LeEco.
As a company, Faraday has been known for both maintaining aggressive ambitions in the electric car space and courting scrutiny for internal turmoil. At CES 2017 earlier this year, Faraday showcased its flagship FF91 self-driving car onstage in several demos.
© Copyright IBTimes 2023. All rights reserved.