Self-Driving Cars: Google X Moves Away From Fully Autonomous Cars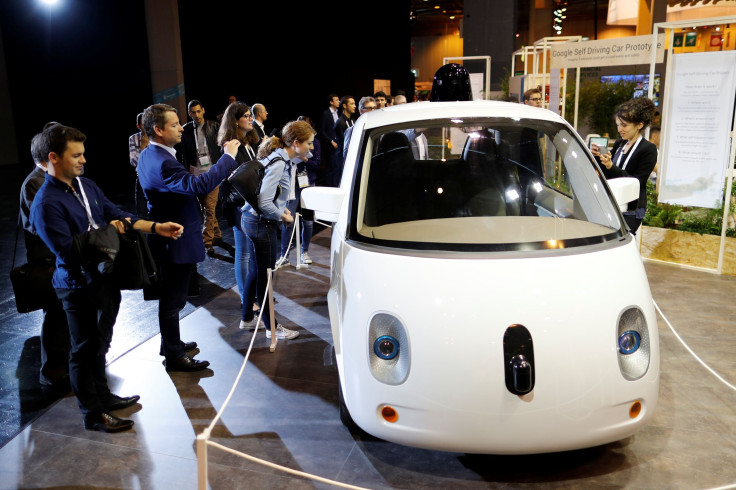 Google Inc. announced in 2015 its self-driving car, without a steering wheel or pedals, would be ready by 2020. The company, which ushered in the era of self-driving by unveiling the first fully functional prototype of its vehicle in 2014, is no longer interested in making a fully autonomous car.
The Information reported Monday the technology company will focus on other practical uses of automotive technology. It is collaborating with Fiat Chrysler for a line of semi-autonomous cars with traditional driving features. The goal of the collaboration is to have a semi-autonomous taxi fleet on the roads by the end of next year.
Google might have been one of the early movers in the self-driving landscape, but the report suggests the company has started feeling the heat from the likes of Uber and other carmakers who are moving fast towards a fleet of self-driving cars. The self-driving industry has evolved greatly from when Google was one of few players. Not just automakers, even tech companies such as Nvidia, Intel and Apple are working on self-driving technology now.
The company's "Chauffer" self-driving car group, currently a part of its Google X unit, might still get its own spin-off. The autonomous car division is hiring executive level employees as it readies itself for a split from the Google X, according to Recode. It was Larry Page, CEO of Google's parent company Alphabet, who reportedly suggested the Chauffer unit needed to create a sustainable business using the technology before it moved on to fully autonomous cars.
© Copyright IBTimes 2023. All rights reserved.