Self-Driving Cars That Might Give Tesla Run For Its Money In The Near Future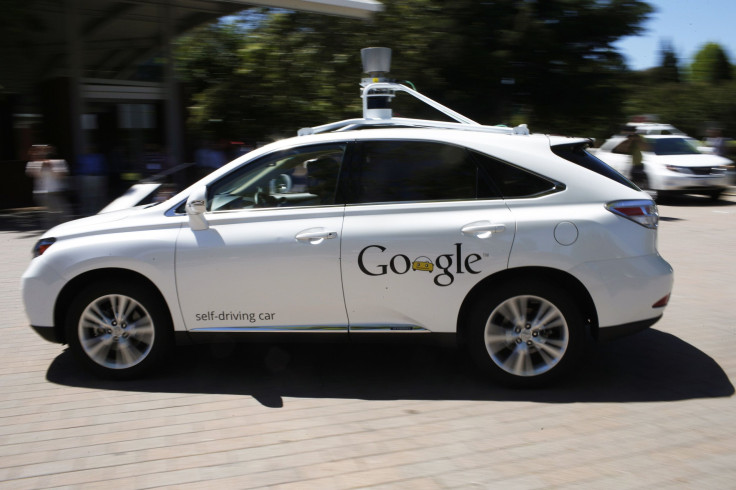 Tesla might have got an early start when it comes to self-driving car technology but other companies are also stepping on the gas as far as the technology is concerned.
While the technology is nowhere near being fully autonomous, with more and more automakers and even companies like Google stepping in, self-driving cars have transformed from a mere fantasy to slowly on the way to becoming a mainstream auto technology.
Here are some companies whose self-driving cars might raise competition for Tesla in the near future:
Google
Google's self-driving car project has been in the works for some time. The company has been testing a fleet of modified Lexus SUVs and new prototype cars. The car uses mapping and sensors to determine location and route. Its sensors let it detect objects around it and classify them on the basis of shape, size and movement. The sensors then choose a safe speed and trajectory for the car.
"This prototype design is still on the learning curve from a technology and design standpoint," YooJung Ahn, senior designer, Google self-driving program, reportedly said. But Google has clocked over 2 million self-driving miles by November 2016.
The company is working on a car that will be devoid of pedals or steering wheel and will entirely depend on software to handle the driving. The car recently maneuvered a 180-degree, three-point turn. The company's monthly report for October 2016 states: "Our goal is to develop a fully self-driving car that can handle every part of driving, and that means teaching our car to handle advanced maneuvers like these multi-point turns."
BMW
BMW announced in July that it would bring solutions for fully autonomous car — the BMW iNext — by 2021. The company is partnering with Intel and Mobileye on three concept self-driven cars. Details are currently scarce on the subject.
"Together with Intel and Mobileye, we aim to develop the technology for autonomous driving within five years. All three partners will pool their know-how in the fields of automotive engineering, technology, computer vision and machine learning," BMW CEO Harald Krueger said in a speech in July at a quarterly press conference in Munich.
The company acquired Nokia HERE maps in August 2015 along with Audi. In December, HERE 360 Editor-in-Chief Pino Bonetti said that the company would work on high-resolution real-time maps for self-driving cars.
Toyota
Toyota has taken a different approach to self-driving. Instead of a technology that takes over driving, the company is working on a technology that assists the driver. The company intends to introduce this technology by 2020.
The company was a late mover to autonomous driving, but it has accelerated its project by investing $1 billion for a new Toyota Research Institute and is working with MIT, Stanford and the University of Michigan on autonomous driving. The company's "guardian angel" system will automatically take control of a vehicle in case of danger.
"In the same way that anti-lock braking and emergency braking work, there is a virtual driver that is trying to make sure you don't have an accident by temporarily taking control from you," Gill Pratt, CEO of the Toyota Research Institute, explained.
General Motors
General Motors has acquired Cruise Automation and its Chevrolet Bolt EV is being modified into a self-driving version. A 2017 Chevrolet Bolt EV was spotted in San Francisco with a "Platypus" label in August.
Previously, the company was working on "cruise automation" technology — retrofit kits that will make any car autonomous — but it is now gearing toward fully autonomous vehicle technology. GM is only testing the technology on its Chevrolet Bolt EV.
Other details about the project haven't been revealed yet.
© Copyright IBTimes 2023. All rights reserved.