Selma Blair Describes How Multiple Sclerosis Diagnosis 'Rewired' Her: 'More Empathetic Toward Myself'
Selma Blair believes her multiple sclerosis diagnosis made her appreciate life better than before.
The 50-year-old "Cruel Intentions" actress was diagnosed with MS in 2018 and the following year, she underwent a stem cell transplant. In 2021, she announced that she was in remission.
In a new interview with SELF, Blair said she still experiences occasional MS symptoms, including mild dystonia — involuntary muscle contractions that can cause slurred speech or spasms in her leg. The actress uses a cane to get around and her left leg goes numb if she sits for a while.
"I'm so much better, but it haunts my physical cells. It's there," Blair told the outlet. "Some people wake up two years later and they're like, 'I'm healed! Colors are brighter!' But I never had that moment. I just stopped having regression."
However difficult the symptoms are, Blair feels the disease has changed her into a different person. The diagnosis, she said, "really did rewire me."
"It rewired me to find acceptance in being honest about my faults, about my past addiction and about my problems. It made me more empathetic towards myself," she said.
In Blair's 2022 memoir, titled "Mean Baby," she recalled experiencing signs of the disease as early as in her fourth grade. It included throbbing headaches, consistent fevers and limbs that "felt out of control."
Multiple sclerosis (MS) is a disease affecting the central nervous system in which the person's immune system attacks the protective sheath (myelin) that covers nerve fibers. This eventually causes problems in the brain and the rest of the body. Symptoms may vary among patients but people with MS may lose the ability to walk independently, Mayo Clinic explained.
Blair appeared on stage with a cane to accept the Emmy best drama series award for "Succession" last September. The "Hellboy" actress received a standing ovation from the audience.
"I am so, so honored. Thank you. I am honored to be here this evening to present the final award for outstanding drama series," she had said.
The following month, she danced with Sasha Farber at "Dancing with the Stars" and later announced her exit from the reality show due to her condition.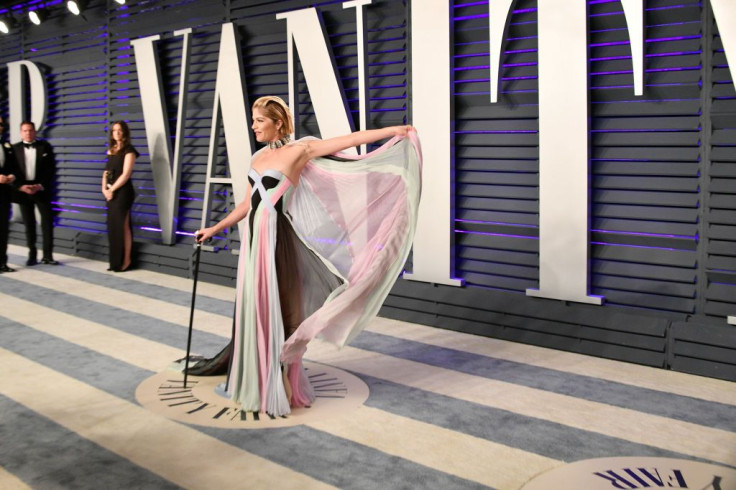 © Copyright IBTimes 2023. All rights reserved.