'Selma' Movie Opening Weekend Bested By 'Taken 3' Despite Critical Acclaim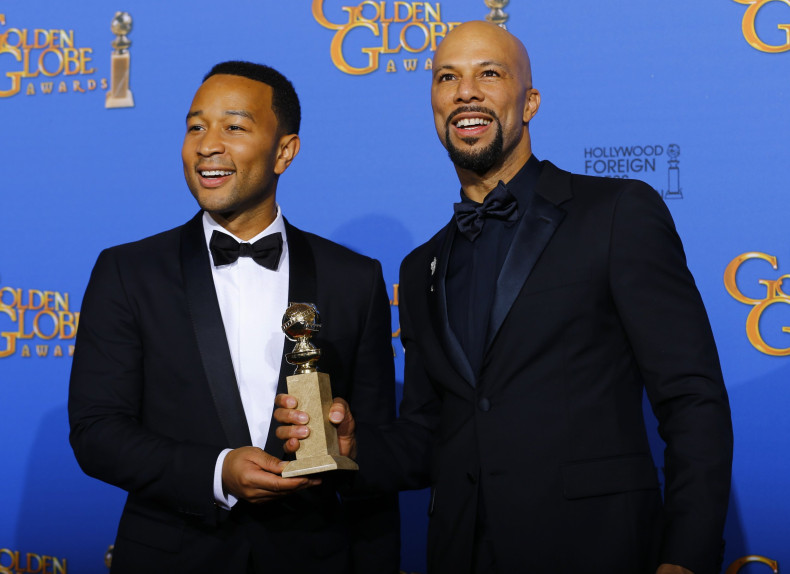 U.S. moviegoers were mildly supportive of the weekend's wide release of "Selma," director Ava Duvernay's critically acclaimed account of a pivotal 1965 event in the civil rights movement led by Martin Luther King, Jr. The movie's weekend box office performance was $11.2 million, according to Box Office Mojo, the ticket sales reporting service. It came in second behind the Liam Neeson action thriller, "Taken 3," which made $40.4 million, placing Duvernay's film near the low end of other civil rights-related films and biopics of famous figures that have been released in recent years.
Ahead of its wide theater release, "Selma" faced some pushback from custodians of President Lyndon B. Johnson's legacy, who protested his depiction as a reluctant supporter of the 1965 Voting Rights Act outlawing the barriers used to disenfranchise Southern blacks, the Hollywood Reporter noted. Some LBJ aides criticized the film, but it's not clear if that affected its weekend performance. The King family has not raised any objection to the film's depiction of him.
Selma centers around the 1965 march led by King from Selma to Montgomery in Alabama, which put pressure on Johnson and Congress to fast-track the Voting Rights Act. The movie's opening sequence depicts King's acceptance of the Nobel Peace Prize and the horrific bomb attack on the 16th Street Baptist Church in Birmingham that killed four black girls and spurred the push toward the final passage of the voting rights legislation. By the end of the film, Johnson is shown as fed up with King's demonstrations and Alabama Gov. George Wallace's brutal crackdown and attacks on marchers. The film ends with Johnson's speech to Congress urging passage of the Voting Rights Act and King's speech celebrating the successful march.
With its historically informed approach to the story, "Selma" underperformed relative to other depictions of the African-American experience in recent years. Quentin Tarantino's "Django Unchained," a fictional thriller about a freed slave's mission to free his enslaved wife, brought in $30.1 million after its Christmas Day release in 2012, according to Box Office Mojo. Lee Daniel's "The Butler," a look at the civil rights era through the eyes of a real African-American White House butler, brought in $24.6 million after its late summer release in 2013. Also that year, "42," the Jackie Robinson biopic, brought in $27.4 million in its opening weekend. Despite their critical acclaim, opening weekends for "12 Years A Slave" and "Fruitvale Station," both released in 2013, brought in $6.6 million and $4.5 million, respectively.
"Selma" has received enthusiastic support from African-American leaders and businesses. A fund has been set up to to allow seventh-, eighth- and ninth-graders in New York City to see the movie for free through the MLK holiday weekend. The available tickets for the schoolchildren are sold out, according to an official website for the ticket giveaway. Paramount Pictures, which distributed the film, is screening the film for free to people in Selma, Ala. On Sunday, rapper Common, who plays a march organizer in the movie, and singer John Legend, won the Best Original Score award at the Golden Globes.
© Copyright IBTimes 2022. All rights reserved.