Serena Williams Pregnancy Update: Fans Freak Out Over Australian Open Win While Pregnant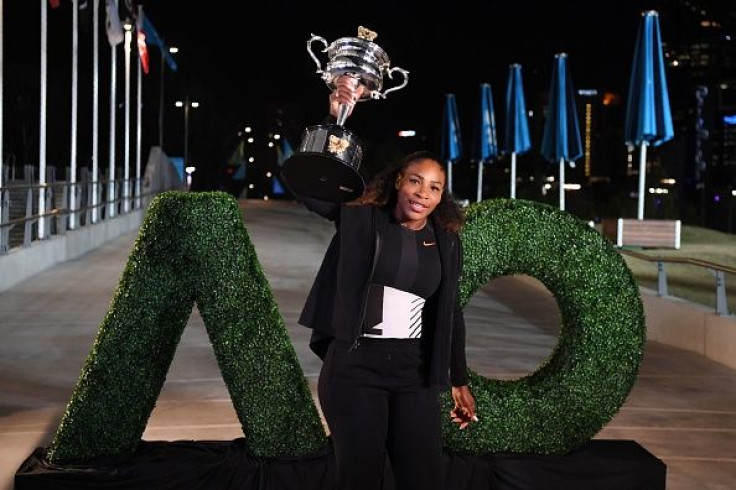 Serena Williams has been dropping huge surprises lately. Her fans and followers went into a frenzy after learning that she's pregnant, but the surprises didn't end there. It turns out the no. 1 female tennis player in the world managed to nab the Australian Open trophy while she was two months pregnant.
On Wednesday, Williams cleared the air and confirmed that she is indeed pregnant in a post on Snapchat. However, fans went frantic after calculating that she was already eight weeks pregnant when she won her 23rd Grand Slam singles title at the Australia Open back in January.
Fans of the tennis player quickly took to social media to express their amazement over her feat. "Serena Williams is 20 weeks pregnant, which means she won the Australian Open during pregnancy and didn't drop a single set," one Instagram user wrote.
READ: Serena Williams confirms pregnancy on Snapchat
One commented that the soon-to-be mom is "incredible." Another considered her a "legend" for beating out the best players in the world while pregnant. Meanwhile, others speculated that Williams may give birth to a tennis prodigy baby like their mom.
ESPN's Chris Fowler was among the people who were impressed with Williams and expressed his awe over the tennis champ on social media. "Winning a slam title while NOT 2 mos. pregnant will never again seem quite so impressive. @serenawilliams always redefining what's possible!" the broadcaster wrote on Twitter.
Meanwhile, Williams' spokeswoman Kelly Bush Novak also confirmed her pregnancy in a statement published by The New York Times. She said that the athlete will miss the rest of the 2017 season, but she will make a comeback and resume participating in tournaments in 2018. This may also explain why Williams has not played in a match since winning the Australian Open on Jan. 28.
Aside from welcoming a baby later this year, Williams and her fiancé, Alexis Ohanian, are also prepping for their wedding. The couple got engaged on Dec. 29. There is no wedding date yet, and not much is known about their preparations for their upcoming nuptials, but earlier this month, the bride-to-be and soon-to-be mom shared a photo of a lace veil on her Instagram.
What is your reaction after learning that Williams was already pregnant when she won her recent title? Drop a comment below.
© Copyright IBTimes 2023. All rights reserved.