Several NYPD Officers Injured After Being Attacked By Protesters, Dozens Arrested
At least three New York Police Department officers sustained "serious injuries" after protests turned violent in Lower Manhattan, Wednesday, July 15.
Chaos broke out after pro-police activists and anti-police protesters clashed at the Brooklyn Bridge, Wednesday morning, Fox News reported. Seven police officers, including Chief of Department Terence Monahan, were injured after the protesters attacked them with bats and canes. Out of the seven officers, three of them sustained "serious injuries."
"Three officers violently attacked by protesters crossing the Brooklyn Bridge. The officers sustained serious injuries. This is not peaceful protest, this will not be tolerated," the New York Police Department tweeted.
The department also posted a video in which a man is seen attacking an officer with a cane.
Speaking to CNN, an unidentified law enforcement official said, while a lieutenant and a sergeant sustained lacerations to the head, another sergeant suffered an eye injury. Reports stated that the NYPD Chief sustained a non-life-threatening hand injury.
"These are the conditions your officers have to operate every day while they continue to protect your neighborhoods. Such assaults are always unacceptable, and should outrage us all," said NYPD Commissioner Dermot Shea, ABC 7 reported.
Meanwhile, reports stated that a total of 37 protesters were taken into custody. Two individuals, identified as Shaborn Banks and Quran Campbell, were arrested for attacking the cops.
"They literally arrested about 20 of our folks, as this protest, stop, we're going to arrest Black Lives Matter protesters and then allow this protest to peacefully come by. They didn't want a counter protest, they didn't want democracy, they didn't want freedom at this moment," Jonathan Lykes, working with Black Youth Project 100, an African American youth organization, told ABC7.
While anti-police protesters said the violent clashes were a result of provocation, pro-police activists said concessions to the activities have gone overboard.

"They didn't want a counter-protest. They didn't want democracy, they didn't want freedom at this moment. They set us up, intentionally," anti-police activist Jonathan Lykes told ABC7.

Pro-police demonstrator Clyde Jasmin said, "The police are here to help us, you know, not to hurt us. Report these shootings and murders and hopefully get our city back."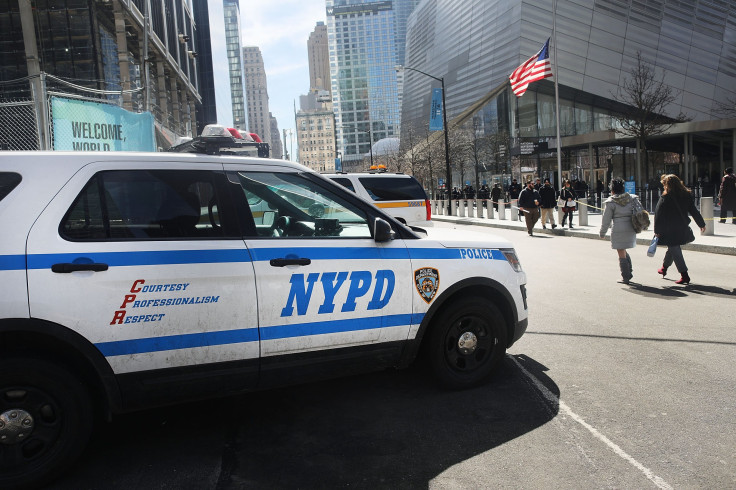 © Copyright IBTimes 2023. All rights reserved.