Sexism In Silicon Valley: Women Protest Light Sentence, Plea Deal Given To Former Cuberon CEO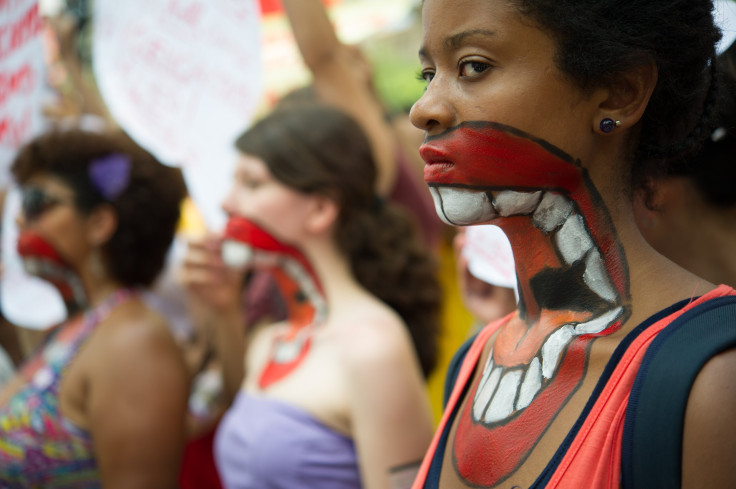 Even with the Uber and UploadVR's's sexual harassment scandals, along with more recent exposure of sexism in Silicon Valley, Bay Area activists didn't expect a Santa Clara court to accept a plea deal from Abhishek Gattani. He is the former CEO of startup Cuberon, who was originally charged with felony domestic violence but may now serve only 15 days in jail.
The New York Times reported an iPhone recording proved Gattani threatened to stab his wife to death, saying: "The murderer stabbed the victim with a knife 45 times; how would someone do that? ... I now imagine and can relate now to doing that to you."
The recording also captured Gattani allegedly beating his wife, Neha Rastogi, a former Apple engineer, and pressuring her to quit her job. The alleged beatings were so brutal, Rastogi was hospitalized several times, including an ER visit when she was eight months pregnant with their child. Despite the gruesomeness of the evidence, the San Francisco Chronicle reported Gattani was granted a plea deal on lesser charges, felony accessory and a misdemeanor count of offensive touching. Gattani's sentence will be just 15 days in jail and a few months of community service.
Read: Uber Sexual Assault: CEO Travis Kalanick Calls For Investigation After Former Engineer Alleges Sexual Harassment
Now, more than 15,000 people have signed Change.org petitions demanding a harsher sentence. NBC reported outraged women protested Thursday outside the Palo Alto courthouse where Gattani's sentencing will take place in June. Protest organizer Papiha Nandy told International Business Times she expected several hundred people would participate in the protest, including many people from the local tech scene who spoke with her personally. "People don't talk about it," she said. "We are told not to talk about it."
The Daily Beast described Rastogi as a brilliant engineer who "worked on everything from Siri to FaceTime to Maps, sometimes seated beside Steve Jobs himself." Her statement to the court said the system silenced her. "I stand fooled, disgraced and ridiculed as a victim," she said. Gattani's case was heard in the same court that infamously gave a six-month sentence to Stanford rapist Brock Turner, which sparked nationwide outrage last year. But, unfortunately, neither case was unique.
In 2014, Silicon Valley ad tech mogul Gurbaksh Chahal also avoided jail time after he was caught on video beating his pregnant girlfriend. He eventually was sentenced to a year behind bars after he was convicted of domestic violence against a second woman. Nandy told IBT she fears domestic violence is widespread, yet often ignored, among highly educated communities in the Bay Area.
Although Cuberon Labs replied to the controversy by tweeting the company has "cut all ties" with Gattani, the resounding silence from Bay Area's tech community spoke volumes to women. Rastogi told the court she quit tech jobs because of threats from Gattani.
Read: Are Businessmen Sexist? Executives Twice As Likely To Discriminate As Other Men
"If she was an employee of Apple, then Apple must go and send a message that they stand in solidarity with Neha," Nandy said. "This is not a personal matter, once it's in the court, it's in the public eye."
Many feared Gattani would face deportation if he was convicted of a felony, which could have a ripple effect throughout Silicon Valley. Trump's travel ban already has many foreign-born tech workers nervous about their futures in California. In a courthouse statement, Rastogi said: "The system has shown me that concerns over Abhishek's immigration status has completely trampled rights of my daughter and my own."
© Copyright IBTimes 2023. All rights reserved.
FOLLOW MORE IBT NEWS ON THE BELOW CHANNELS