Sexual Assault On Airplanes: FBI Issues New Warning Ahead Of Summer Travel
Sexual assault aboard U.S. airplanes is on the rise, according to the FBI. The statement from the FBI comes after April was Sexual Assault Awareness Month and after reports in 2020 that sexual misconduct on airplanes was on the rise.
"While sex assault can happen anywhere, many people don't realize that they can and do occur on airplanes," Kristi Johnson, assistant director of the FBI's Los Angeles Field Office, said in a press release.
Ahead of summer travel, the FBI took the time to address the problem. Aircraft and airports are a part of federal jurisdiction, making any crimes that occur on an airplane or in an airport a federal crime.
The FBI specifically has people called airport liaison agents who respond to any crimes that occur on an aircraft or airport.
Specifically, the number of unruly passenger incidents — many resulting from protests over former mask mandates — has skyrocketed since the COVID-19 pandemic began, forcing the Federal Aviation Agency (FAA) to crack down on such incidents. During the pandemic, the number of sexual assaults reported to have occurred on flights was limited by the travel restrictions in place and fewer people traveling overall.
As pandemic guidelines have eased and the summer travel season approaches, the FBI warned of more possible sexual assaults on flights. The FBI says that passengers are more at risk during longer flights and if the cabin is dark, and these assaults often occur when passengers are in middle or window seats, sleeping and covering themselves with a blanket or jacket. Those who take prescription drugs to relax or sleep are also at risk.
However, often these crimes go unreported for a long period of time or are never reported at all because passengers are embarrassed or do not want to cause a scene. The FBI asserts that such incidents are harder to investigate if the passenger affected does not come forward immediately to a flight attendant, as an FBI agent can be waiting outside the aircraft to apprehend anyone suspected of sexually assaulting someone on an airplane.
"If you or a loved one encounter what you believe is physical or verbal sexual misconduct, immediately alert your flight attendant. Flyers should take precautions and always be aware of their surroundings," Johnson added.
Aside from immediately reporting grossly inappropriate behavior, the FBI recommends moving seats or establishing boundaries if anyone is violating personal space and consent. One way to do this is to keep the armrest down between strangers.
Minors are also often targeted. The FBI says minors flying unaccompanied should sit closest to the aisle so flight attendants can keep an eye on them.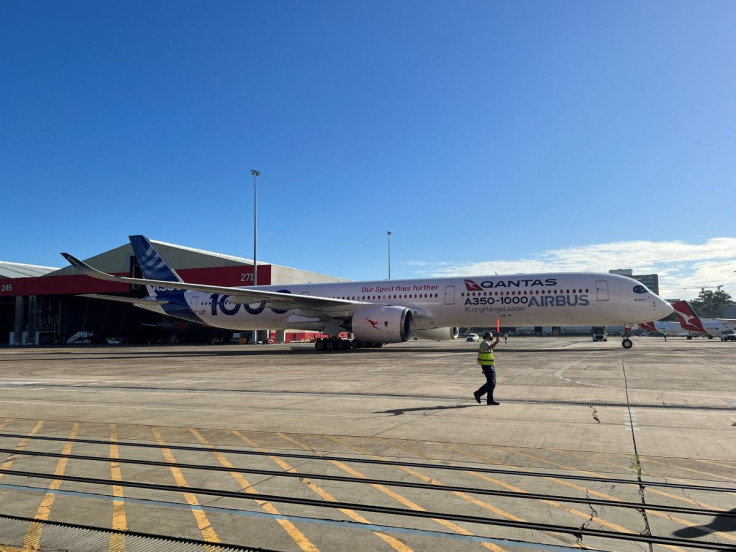 © Copyright IBTimes 2023. All rights reserved.
FOLLOW MORE IBT NEWS ON THE BELOW CHANNELS