Sgt. Daniel Baker Killed: Suspect Steven Wiggins On The Run, Woman Arrested
Police arrested a woman and are on the lookout for another person in connection with the fatal shooting of a Dickson County Sheriff's Office deputy Wednesday. The officer was responding to a suspicious vehicle report when the incident happened.
Special Agents from the Tennessee Bureau of Investigation (TBI) arrested Castro-Miles and charged her with one count of first degree murder Wednesday.
TBI has issued a statewide blue alert for the main suspect, Steven Joshua Wiggins, who is on the run. The blue alert is sent out to warn public when a law enforcement officer is killed or injured in the line of duty. The agency also added him to its "Most Wanted" list.
According to TBI spokesperson Susan Niland, Sgt. Daniel Baker received a 911 call about a suspicious vehicle in on Sam Vineyard Road, Dickson County, at about 8 a.m. EDT, and he immediately responded. As there was no contact with the deputy for a long time, officials tried to track his patrol car using GPS navigation.
An official from another agency found Baker dead inside the vehicle in a wooded area, about 2 miles away from the location of the initial call, said TBI acting director Jason Locke.
"It's a very difficult day for many in law enforcement," Niland said.
Based on evidence collected from the scene, TBI identified Wiggins as a suspect in the case. The agency said he could be armed and should be considered very dangerous. He is six feet one inch tall, weighs about 220 pounds and has brown hair and brown eyes. The county sheriff's office has also released pictures of Wiggins' tattoos.
TBI appealed to the public to contact the agency at 1-800-TBI-FIND if they have any information on the suspect, and also announced a reward of up to $7,500 for information leading to his arrest.
Reacting to the death of Baker, Sheriff Jeff Bledsoe said he was "one of the best."
"There's not much I can say today but our hearts are shattered. We just ask for your help," he said. "He's a supervisor. He's worked his way up to sergeant on patrol, and he's one of the ones who put it all on the line every day to keep our community safe. He was doing that again today with a call about a suspicious vehicle."
"What I want people to know is even though our hearts are broken, we're driven with focus and resolve to make sure this person is captured," he added. "It's my prayer to God that our court will be a terror to him and the punishment he will receive."
This is not the first time Wiggins had a brush with the law. In the past 12 years, he was arrested eight times for various charges including domestic violence, assault and theft. On Tuesday, police were on the lookout for him after a woman complained Wiggins stole her car. She alleged Wiggins slapped her in the face and pulled her hair out. He also threatened to shoot her if she called the police.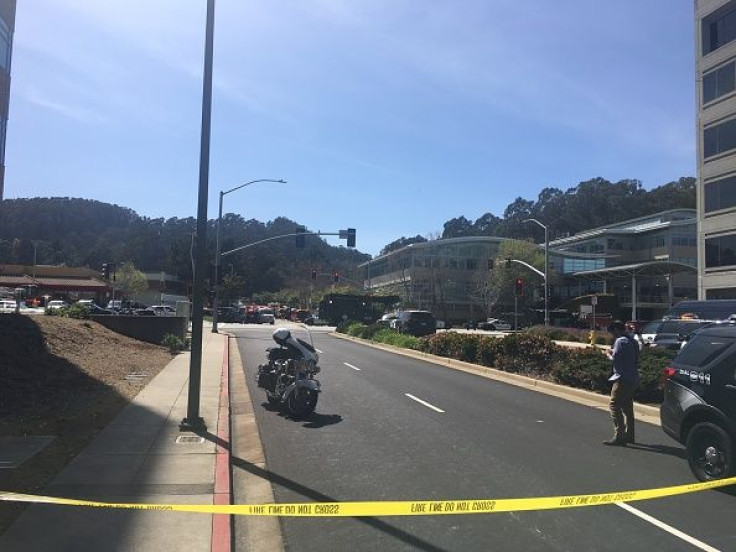 © Copyright IBTimes 2023. All rights reserved.