Shakira Seemingly Refers To Ex-Husband Gerard Piqué In New Track: 'Don't Want Any Disappointments'
Shakira seems to be dissing her ex-husband and former professional soccer player Gerard Piqué in her latest track.
The 45-year-old singer released her new song, "BZRP Music Session #53," with Argentine DJ Bizarrap on Wednesday. The track is laced with a funky beat and lyrics that speak about becoming tougher after a split.
"I won't be back here. I don't want any disappointments," the "Hips Don't Lie" singer began her new track.
She continued, "So much talk of being a champion and when I needed you, you gave me the worst version of you...A she-wolf like me isn't for rookies. A she-wolf like me isn't for guys like you. I was out of your league that's why you're with someone just like you."
"You left me as a neighbor to the mother-in-law, with the press at the door and the debt at the IRS," the English translation of the Spanish song goes, seemingly addressing her tax fraud case in Spain.
The singer could face a prison term of eight years and two months, as well as a fine of $25 million, if convicted of tax fraud. Shakira, also known as Shakira Isabel Mebarak Ripoll, is charged with failing to pay the Spanish government about $15 million in taxes between 2012 and 2014. Prosecutors alleged that Shakira, who listed the Bahamas as her official residence, lived in Spain for more than half of each year between 2012 and 2014 and should have paid taxes in the country. But the public relations team of the "Don't You Worry" singer said she had already paid what she owed to the government, including three million Euros in interest.
Following her split with Piqué in June 2022, Shakira and their children — 7-year-old Sasha and 9-year-old Milan — moved out of their Barcelona home and were living in Miami. Piqué is now dating 23-year-old Clara Chia Marti.
Aside from taking aim at her ex-husband, Shakira also seemingly mocked Marti as she sang, "I don't even know what happened to you. You're so weird that I can't even tell you apart. I'm worth two 22's. You traded a Ferrari for a Twingo. You traded a Rolex for a Casio."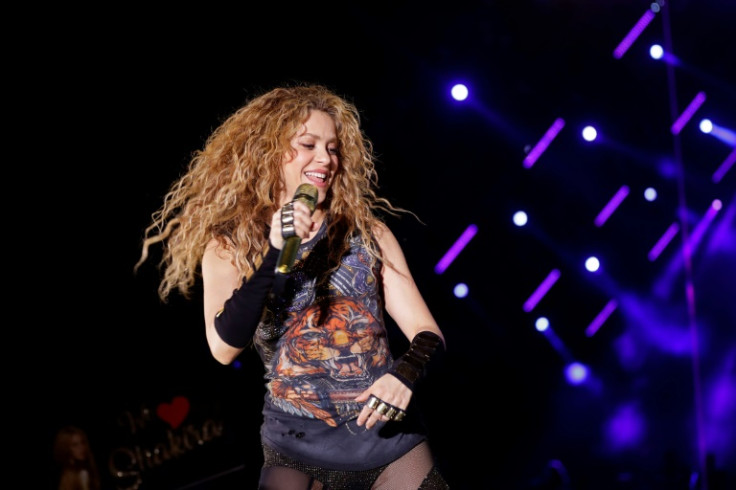 © Copyright IBTimes 2023. All rights reserved.