Shares of Gold Miners Shoot Higher as Metal Regains Safe-Haven Status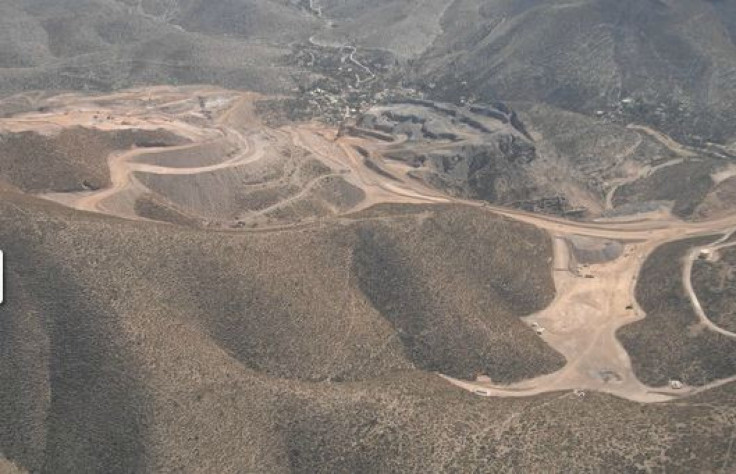 Shares of big gold mining companies rocketed higher Friday as the yellow metal regained its status as a safe-haven amid growing fear that the American economy may not be able to offset the combined drag of the euro zone crisis and sharply decelerating growth in China and India.
The May nonfarm payroll report showed a shockingly weak 69,000 new jobs created, less than half of what most economists expected and a signal the nascent U.S. recovery may be running out of steam. Also, the Chicago purchasing managers index dropped to 52.7 last month from 56.2; economists were expecting an increase to 56.8.
In midday trading, the Dow Jones Industrial Average dropped 213.20, or 1.72 percent, to 12,180.25. The broader S&P 500 fell 25.28, or 1.93 percent, to 1,285.05 and the Nasdaq Composite plunged 60.54, or 2.14 percent, to 2,766.80. The yield on the benchmark 10-year Treasury note fell to 1.46 percent. Asian stock indexes all closed lower and European indexes tumbled hard, with Germany's DAX plunging 3.35 percent.
Barrick Gold Corp. surged 6.78 percent, Goldcorp Inc. shot up 9.33 percent, Newmont Mining Corp. climbed 7.23 percent, Randgold Resources Ltd. added 8.52 percent, Agnico-Eagle Mines Ltd. jumped 7.69 percent, Iamgold Corp. increased 8.81 percent and New Gold Inc. popped 8.11 percent.
Gold prices have been showing strength lately in the face of a stronger dollar, its chief rival as a safe-haven investment.
Glimpses of gold's safe haven behaviour are quite encouraging, UBS analyst, Edel Tully, said in a note.
The nascent strength may increase as rock-bottom U.S. bond yields run out of room to decline.
The limited scope for further U.S. bond yield declines may increase gold's popularity with investors seeking a quality asset, said HSBC analyst, James Steel, in a note.
© Copyright IBTimes 2023. All rights reserved.