Shark Attacks 2017: Florida Surfer Bitten In 'Case Of Mistaken Identity' In New Smyrna Beach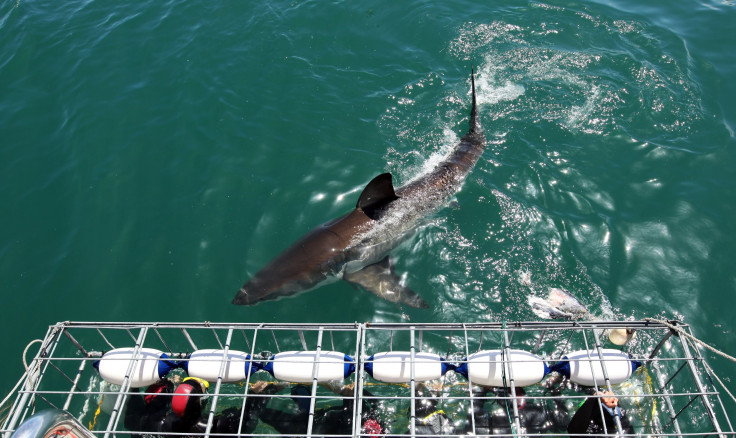 Florida saw one of its first shark attacks of the season Monday when a surfer was bitten at New Smyrna Beach on the East Coast. The surfer, a 58-year-old man from Stuart, Florida, was about 40 yards from the shore when a shark bit his foot, the Orlando Sentinel reported.
Capt. Tammy Marris with the Volusia County Beach Safety Ocean Rescue told WFTV the surfer suffered only a minor injury, got out of the water himself and didn't need to be hospitalized. The man didn't get a good look at the shark, which she surmised may have confused him with prey in "a typical case of mistaken identity."
Read: Dead Sharks Are Popping Up In Florida Parking Lots and Driveways
Volusia County had 15 shark bites last year, according to the Daytona Beach News-Journal, which was its highest number in recent years. Florida as a state saw 32 bites, and the United States had 53. None of the American attacks proved fatal.
In general, the number of shark attacks has been slowly increasing in recent years, in part because a climbing number of humans have been moving into sharks' territory, according to George Burgess, the curator of the University of Florida's International Shark Attack File.
"A shark attack is a human phenomenon," Burgess said in a January news release. "Sharks are a natural part of the ecosystem. The ocean is a foreign environment to humans, and when we enter the sea, we're entering a wilderness."
More than half of the attacks that occurred worldwide in 2016 happened while the victim was partaking in board sports, according to the release. That said, Burgess described the odds of being wounded by a shark as "infinitesimal."
Should you find yourself still worrying about attracting sharks, there are precautions you can take. The Discovery Channel recommends you swim on clear days so sharks can see that you're not prey, stay in a group and make sure you're never bleeding in open water.
© Copyright IBTimes 2023. All rights reserved.