Shark Sightings, Attacks Rising? Great White Shark Spotted Near South California Beach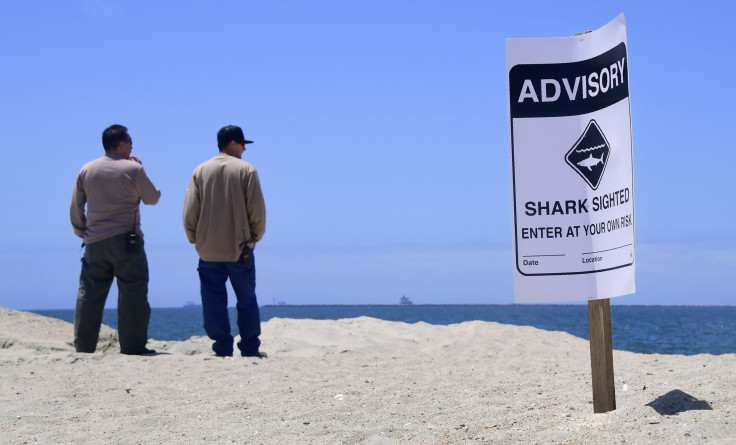 A 10-foot great white shark was seen swimming near the edge of the San Clemente pier in California in the afternoon. The incident prompted officials at the beach to close a two-mile stretch of water, multiple reports said Wednesday.
Around 3:00 p.m. EDT, 10 witnesses reported seeing the shark at a distance of about 30 feet from the pier. According to San Clemente Marine Safety Officer Blake Anderson, hundreds of people were evacuated from the stretch of the ocean. Witnesses told the officials they saw the shark swimming around for a couple of minutes before he headed to the north, Los Angeles Times reported.
Trending: Jogger Shoves Woman In Front Of Oncoming Bus In London
After the reported sighting, lifeguards searched the entire stretch and a drone was deployed over the waters to spot the shark, however, it couldn't be found. For safety reasons, officials said the beach about a mile to the north and the south of the pier would be closed until 7 p.m. EDT.
At that time, "if no further shark activity is reported in the area, we will reopen the water and issue an advisory," Anderson told LA Times.
Another similar sighting in the city Saturday had led to a temporary closure of beaches. In May and June, there were similar instances where the beaches had to be closed for several hours due to shark sightings.
"This has been something we've been dealing with a good part of the summer," Anderson told the newspaper.
Shark attacks have been on the rise in the past years along the West coast, with frequent shark sightings causing fear among regular beachgoers. Most of them are young great white sharks including some which are six feet long and might just be one year old, according to marine biologist Chris Lowe, CBS News reported.
"I attribute a lot of that to better conservation, we protected white sharks 20 years ago in California, their food source has come back, and in many ways, our coastal oceans are getting healthier," Lowe said.
"It was beyond a terrifying experience of my entire life," 18-year-old Sophia Raab, who believes she was bitten by a shark in June while surfing the north of Los Angeles, said.
"I looked down and my leg was opened in half. And I just began screaming bloody murder," she told CBS News in May.
Read Also: Toilet Flush Delays Thousands Of Passengers At Orlando Airport, Officials Say
George Burgess, the director of the International Shark Attack File in Florida, told Fox News in June this year: "White shark populations on the West Coast had declined over several decades, but indication right now is that they're beginning to rise again ever so slowly thanks to federal and state protection of the species."
During the 1970s, the Marine Mammal Protection Act began to provide protection to animals such as seals, sea lions, dolphin, otters, and whales -- many among these are significant food included in a white shark's diet, Burgess said, adding that the act is "protecting white sharks through federal regulations and essentially providing more food by protecting primary food sources."
He confirmed that the species has been recovering, but he also mentioned that it would take time and it is a slow progression. "Recovery is going to take decades, not years," Burgess said.
The rising shark population "indicates to us that we need to start planning strategies as to how we're going to reduce the opportunities for the two animals to come together. As the animals with the bigger brains (sharks) and the ones who don't live in the sea, (humans)" said Burgess, adding "it's incumbent upon us as humans to modify our behavior to reduce those interactions."
© Copyright IBTimes 2023. All rights reserved.