Shawn Mendes Reveals How He Realized His Biggest Fear After Argument With Camila Cabello
KEY POINTS
Shawn Mendes and Camila Cabello have been in a relationship for over two years now
Mendes revealed that he had raised his voice at Cabello during the argument
He said that they had a serious conversation after the spat
Shawn Mendes recently revealed how a heated argument with girlfriend Camila Cabello made him realize his biggest fear. On the "Man Enough" podcast this week, Mendes also shared what Cabello would define as his greatest strength.
The three-time Grammy nominee admitted that he and his girlfriend of two years had a spat recently, during which he raised his voice at Cabello and got defensive when she called out his behavior. He said that after raising his voice at Cabello, he felt his girlfriend "shrink," and told himself, "Oh God, this is the worst."
Mendes said that vulnerable moment made him realize how terrified he was of being "evil."
"Maybe there even is bad inside of me, and I have to just accept that that exists," he told actor Justin Baldoni, activist Liz Plank, and collaborator, Jamey Heath, during the podcast.
"And the other part of me, he's just got to be here and we've just got to work together until eventually he gets worked in all of the trauma and all of the kinks get rubbed out of him and he's OK. But I can't avoid the fact that there's a little bit of darkness inside of me and letting that darkness kind of be present is a horrible feeling," he added.
The 22-year-old singer further said the argument made him realize that when you are vulnerable after a fight, "you're really just defending yourself even better." He also shared that Cabello comforted him after their argument. "I made it about my evil and my fear, and she comforted me," he said.
The Canadian artist then said that his fear of becoming "evil" prompted him to have a serious talk with his girlfriend about his battle with himself. After talking about his fear, the couple read books separately for about 20 minutes until he was finally ready to approach his girlfriend once again and confess to her, "God, that was a whole thing and I'm really sorry," the singer added.
When asked what Cabello would define as his greatest strength, Mendes said it was his ability, to be honest. "My greatest strength, I think she would say is my truth, my ability to be honest, tell the truth," he said. "I think she would say my weakness is my commitment to being a good guy."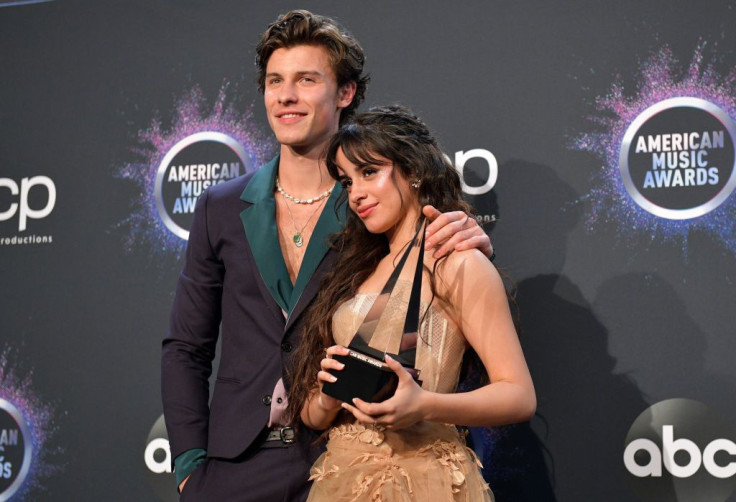 © Copyright IBTimes 2023. All rights reserved.