Camila Cabello Shares PDA Photo With Boyfriend Shawn Mendes, Speaks About Love
KEY POINTS
Camila Cabello shared a snap of her and Shawn Mendes kissing by the beach on Instagram
Cabello said she learned "a lot about love" from her boyfriend
She encouraged others to embrace and celebrate life and love despite their "messiness and weirdness"
Camila Cabello posted a sweet tribute to boyfriend Shawn Mendes Saturday, revealing that he has taught her "a lot about love."
The former member of Fifth Harmony shared a new photo on Instagram showing the couple sitting on the rocks by the beach and Mendes hugging Cabello as they kiss. The "Havana" singer accompanied the post with a lengthy message about her thoughts on love.
"I've learned a lot about love with this guy. It's not just the happy blissful moments you see in pictures and videos," she wrote.
"When you're in a relationship with someone, it feels like they are this mirror reflecting yourself back to you- I constantly have to confront my fears, my anxieties, my insecurities, my patterns of thinking, my beliefs about life and about myself. It's not as simple as it looks in pictures sometimes. sometimes, it's messy and uncomfortable and ugly lol," Cabello continued.
Despite this, Cabello said there is no other force that gives people the strength to be braver, wiser and better.
"It's so instinctive for us to love, even if our minds try to protect us from it sometimes, but our nature as humans is to love. And to be in love means to choose that person over and over again, to go through the messy stuff with. And that's way more beautiful and raw and real than perfection," she continued.
Cabello went on to say that she had no issue with being vulnerable on social media as most only share the neatness and perfection of life on the platform, leaving many feeling "extra lonely and weird." She encouraged others to do the same and to celebrate life and love despite their "messiness."
"So raise your glass to the messiness and weirdness of being human and the miracle. And the easiness. And the instinct. And the relentless force that is love," she concluded her post.
Mendes also credited Cabello for his better relationship with his family and friends. The "Señorita" singer said his girlfriend was all about family and friends, inspiring him to reach out to the people in his life.
"[She's] all about the family and friends and it really made me like, 'Oh, I should call my mom.' I started reaching back out to my family and friends and all of these connections I felt were further away...I felt a little bit alone out there and she changed that for me," Mendes said.
Cabello and Mendes, who met in 2014, have been friends for years. In a previous interview, she said she has had feelings for Mendes since 2015, when they released their first collaboration, "I Know What You Did Last Summer." However, the two only started dating in July 2019.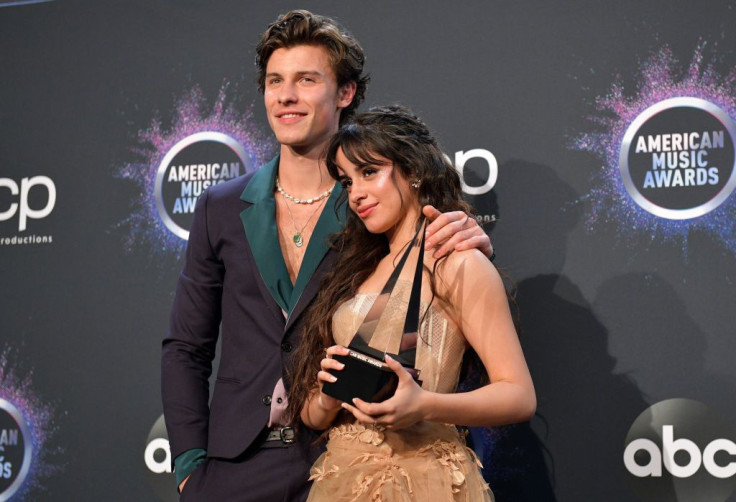 © Copyright IBTimes 2023. All rights reserved.