Shazam On Snapchat Causes Filters To Not Work After Update?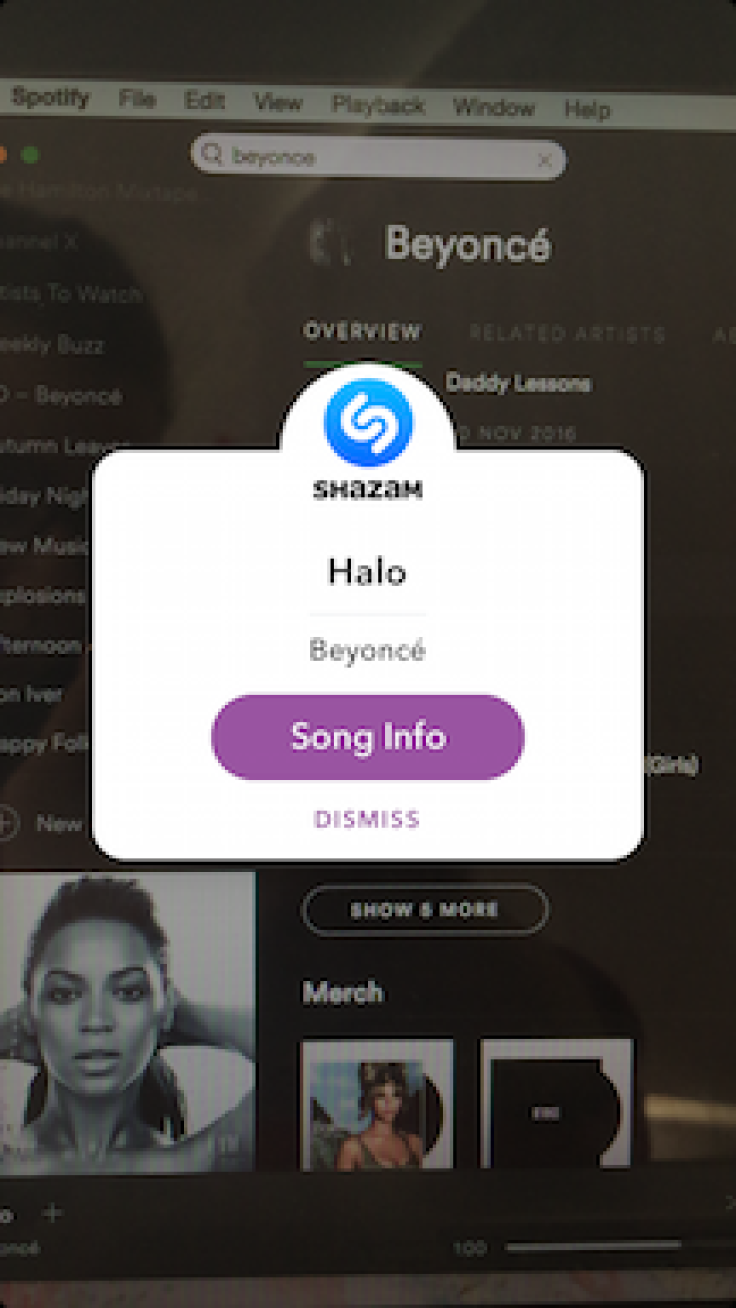 A new Snapchat update makes it easier to find your favorite musicians on the app by integrating Shazam, the music identifying app. However, some users are having trouble figuring out how to use it, and it's been causing some confusion among users who accidentally pull up Shazam while trying to access their filters.
How To Use Shazam On Snapchat:
First, you have to make sure Snapchat has access to your microphone, if it doesn't it won't pick up the music you want to identify. You can make sure it has access to your microphone by checking the privacy settings for Snapchat on your device.
Once you're in the app, press and hold down your finger on the screen while a song is playing.
The app will take a few seconds to "listen" to the song and then a popup window should appear once the song is identified. This window will include the song name, the artist and the Shazam song info.
If the artist has a Snapchat account, an option will appear to add them as a friend (Beyonce doesn't have a Snapchat account she shares with fans).
This Snapchat update has confused some users who are accustomed to pressing and holding down on the screen to activate their filters. As a result they've been complaining to Snapchat that their filters are gone.
Now to access filters, users just have to tap on the screen quickly.
Snapchat Support has been fielding inquiries about this confusion on Twitter for days.
Other users have been asking how to turn the Shazam feature off because it activates and interrupts their snapping while they're listening to music.
But as far as Snapchat's online Shazam guide goes, there are no instructions on how to turn off the feature.
© Copyright IBTimes 2023. All rights reserved.