Now You Can Shazam Objects, Too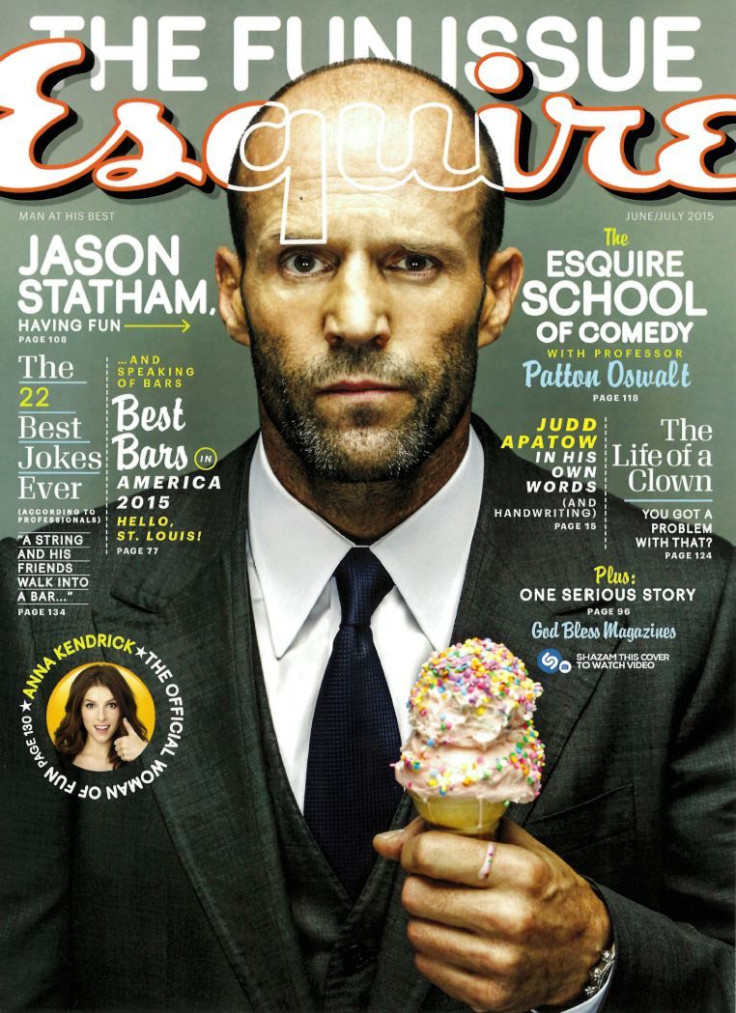 For years, people have gotten used to the magic of Shazam telling them what they're listening to. Today, the company announced it's going to try to sprinkle that pixie dust on physical objects, too. The first app to become a verb announced Thursday that it is launching Visual Shazam, which will tell users more about any product you can fit into a cell phone camera's frame.
A wide-ranging list of partners, including Disney, Time Inc., HarperCollins and Target have signed on as launch partners, and more are expected to sign on as brands look to give people information about their products on cell phones.
"These devices are only going in one direction, which is to get faster, and smarter, and a bigger part of our lives," Shazam CEO Rich Riley told International Business Times. "You see brands trying to drive mobile engagement, and most of them have been disappointed."
Evolve, or die
This new service is more than a hopeful new feature for a well-established music app. It is also a necessary first step away from music as listeners move away from owning music and more toward streaming it.
Ever since it started 16 years ago as a call-in service, Shazam has grown into a unique music industry force. It accounts for seven percent of all the music sold worldwide, and it has also become a valued hit predictor and intelligence source for record labels. "I would say the Shazam charts are part of the rhythms of a music exec's day," Riley said.
But the music industry is also in the middle of a dramatic transformation. Over the past couple years, as more and more people have embraced streaming music services like Pandora and Spotify, the amount of music purchased digitally has declined. For a company like Shazam, which takes a cut of every song purchased in iTunes or Amazon via its app, this shift in consumer behavior means a great deal. Shazam already makes more money from its brand partners than from it does from music, and as that streaming becomes the norm, the gap between those income streams will widen.
A willing partner
That means Shazam must focus on becoming more useful to those partners. It is letting them decide what that will look like, a fact that is reflected in the wide number of ways its launch partners are using Visual Shazam. Harper Collins will let users preorder its titles; Disney wants users explore settings in "Tomorrowland," a new movie released earlier this month; Esquire magazine delivers extra video content about select articles.
In each instance, Riley said, Shazam's chief priority is helping the partner. "We work with them on what happens next," Riley said.
A new behavior
Shazam is not the first company to offer smartphone users a way to get information from physical objects. QR codes have been around for years, and companies like Digimarc, which Shazam entered a partnership with last year, has worked with many brands to create invisible watermarks that can be detected by cell phone cameras.
What makes Shazam unique is the size of its user base: it has 100 million monthly active users Shazaming 20 million songs or ads every day. "This is the first time someone's come to the table with hundreds of millions of users," Riley said. "That's one of the reasons we think we can be successful."
Brands that may be leery of creating an app that customers might not want to download can instead tap into a huge base of people that trusts the app and the experience it offers. "People really don't want to download an app for every single brand they interact with or TV show they watch," Riley said.
In some ways, that advantage is similar to the one Shazam benefited from when it first launched as an iPhone app. Just as Apple, a brand that millions of customers were familiar with, was able to endorse a relatively unfamiliar experience, Shazam will be looking to cash in on the familiarity and goodwill it's built up with its users to get them to try something new. The company got a shot in the arm when Apple featured its app in a TV ad campaign promoting the iPhone; it got a similar boost this spring when Tim Cook demoed Shazam on the Apple Watch live on stage at a keynote presentation.
Experiments ahead
But trust is only half of it. "Brands do have different objectives," Riley said, noting that companies have come up with different ideas for how to use Visual Shazam. "They're coming up with all kinds of use cases, and we love the challenge."
How users respond remains to be seen. "We're sort of in the 'never been done before' business," Riley said. "We'll learn."
More data, more problems?
But however many crazy ideas Shazam's partners come up with, there will be one common thing at the heart of every event: a user training her phone's camera at an object or an image, and pushing a button. That unambiguous indication of interest, when combined with a user's location and demographic information, becomes a very powerful piece of data that could be useful to lots of people.
Figuring out which of them get access to that information will be key. "We try to be cautious and careful in terms of sharing the right level of data with everybody," Riley said. "We want to be a Switzerland-type company."
Riley said that in some ways, Visual Shazam will follow the template it created with its music service, where insights and data about specific products are available mostly to the people that created it. Though as data starts to accumulate, Riley said that he will think about how it can best use that information, both to attract new business and to deliver value for partners.
It's too early to tell whether customers are interested in using Shazam when they're away from music speakers or screens. But Riley and his team think that they are better situated than anybody else to find out.
"We always see startups say, 'Why don't we invent the Shazam for x,'" Riley said. "We realized we'd created a verb. And so I sort of thought, 'Shazam should do that.'"
© Copyright IBTimes 2023. All rights reserved.