'She-Hulk: Attorney At Law' New Clip Shows Hulk Encouraging She-Hulk To Drink Alcohol [Watch]
Marvel shared a new clip from the upcoming series, "She-Hulk: Attorney at Law" featuring Bruce Banner a.k.a the Hulk, who encourages Jennifer Walters a.k.a. She-Hulk to consume alcohol because their bodies metabolism rate is incredible.
The video clip shared Monday on YouTube begins with Hulk, played by Mark Ruffalo, practicing hand-stand along with She-Hulk, played by actress Tatiana Maslany, who says balancing on hands is "easy." In response, Hulk pushes her off the cliff, calling her "little punk."
After falling, she jumps back on the hill and asks Hulk when she will be using her powers considering she is a lawyer by profession and physical strength is not that necessary.
"Jen, when you have powers like this, it's like putting a target on your back and the backs of all the people you care about," Hulk explains and she responds angrily. "Oh cool yet another way my life is grown thanks."
Hulk then goes on to share the upsides of being incredibly strong. He encourages She-Hulk to drink alcohol as they have a faster metabolism rate due to which no matter how much they drink; they won't get drunk.
"All buzz no barf," Hulk says to which she responds with a smile, "This is good."
Fans took to the comments section to praise the CGI work in the recent clip, comparing it with the trailers and teasers released before.
"Ok honestly, the cgi on she hulk looks better than in the teaser," one of the fans wrote. "That last shot of her saying 'that's good' looks real. Something she never did before."
Another one added, "I will say, the CGI is looking a whole lot better, actually made the show feel more interesting. Props to the teams working on it!"
A new trailer for "She-Hulk: Attorney at Law" was dropped last month, featuring Daredevil (played by Charlie Cox).
The first "She-Hulk: Attorney At Law" trailer came out on May 18.
The series is scheduled to premiere on Disney+ on Aug. 17.
Aside from this series, Marvel Studios will be releasing many more flicks including "Ms. Marvel," "Secret Invasion," "Ironheart," "Armor Wars," "The Guardians of the Galaxy Holiday Special" and "I Am Groot" this year.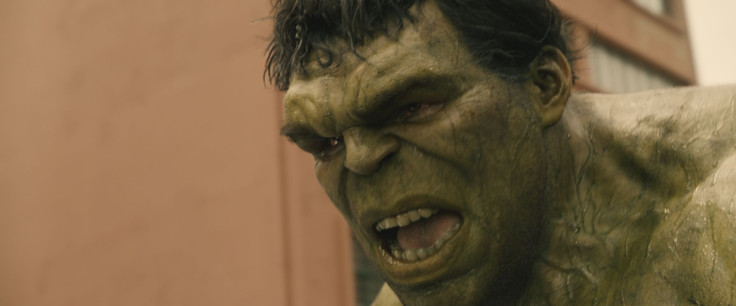 © Copyright IBTimes 2022. All rights reserved.
FOLLOW MORE IBT NEWS ON THE BELOW CHANNELS