Sherri Shepherd Reacts To Wendy Williams Saying She Will Not Watch 'Sherri': 'I Understand'
KEY POINTS
Wendy Williams claimed that she won't watch Sherri Shepherd's new talk show because it's not her "thing"
Shepherd responded to the diss by saying she's "truly concerned" about the former daytime talk show host
The "Sherri" host asked fans to "pray" for Williams
Sherri Shepherd is unfazed by Wendy Williams' declaration that she won't watch the former "The View" co-anchor's upcoming show.
During an Instagram Live appearance with rapper Fat Joe Saturday, Williams claimed that she won't tune into Shepherd's new talk show, "Sherri," which will take over the timeslot of "The Wendy Williams Show" in the fall, because it's not her "thing."
Williams' words reached Shepherd, who responded to the diss by saying she's "truly concerned" about the former daytime talk show host.
"I did hear Wendy say she will not watch me on the new show. And that's OK. You know, I understand," Shepherd said on her Instagram Live on the same day, Page Six reported.
The 55-year-old TV personality then asked fans to "pray" for Williams, whose physical and mental well-being has been the subject of speculation in the past months.
"She's going through a lot," Shepherd added. "I'm truly concerned for her."
Williams has been tending to her health since going on hiatus from her talk show in September 2021 and has had guest hosts filling in for her during her absence.
However, Debmar-Mercury, the production company behind "The Wendy Williams Show," announced in February that Shepherd would be taking over Williams' time slot permanently.
Shepherd expressed her excitement over hosting her own show on Fox, saying in a statement that it was a "dream come true."
"I can't wait until I return to [New York] to host the show and merge everything I love…pop culture, talk, entertainment and comedy. I am thankful to Debmar-Mercury and Fox for partnering with me on this show and look forward to this new journey," she said in the statement obtained by People.
While Williams said on "Good Morning America" in March that she's "comfortable" and "ready" to begin working again, an unnamed source close to Debmar-Mercury told Entertainment Weekly at the time that a return isn't possible for her in the near future.
Shepherd told Deadline in March that she would welcome Williams as a guest on her show if she was open to the idea. She also expressed her gratitude to the TV personality for selecting her as a guest host of "The Wendy Williams Show" during her hiatus.
"I'm so thankful to Wendy for letting me fill in for her and letting me fill the gap to support her as all the other co-hosts have also done," Shepherd said. "I'm thankful because if it wasn't for Wendy, the eyes wouldn't have been on me. I'm so thankful to her. We're all praying for her."
Over the weekend, Williams told Fat Joe during the Instagram Live that she would "absolutely" return to her talk show but won't tune into Shepherd's when it premieres this fall.
"I like her, but I won't be watching her because I know what she's going to be doing and that's really not my thing," Williams said. "Anyway, but I love being on my own show and I love that people love to watch it all the time."
Williams also revealed that among the guest hosts who have been filling in for her on "The Wendy Williams Show" during her extended absence, she prefers Fat Joe and Remy Ma.
"I love everyone hosting it, but I have to say, I wish you only did that… I love you two or just [Remy Ma] or just you," she said.
However, an unnamed insider told Page Six that it's "logistically impossible" for Williams to return to her talk show in the fall because "Sherri" will air on her timeslots.
The source also claimed that Williams "did not have the mental and physical capacity to host her show" at the moment.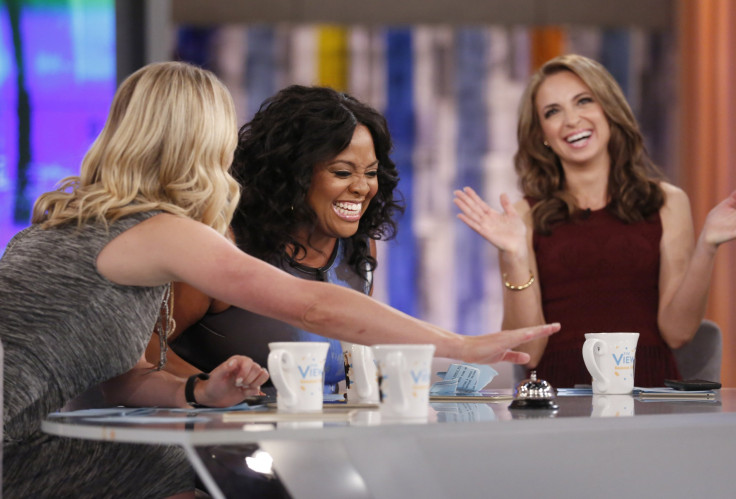 © Copyright IBTimes 2023. All rights reserved.