Shia LaBeouf Arrested For Public Drunkenness And Disorderly Conduct, Actor's Full Arrest History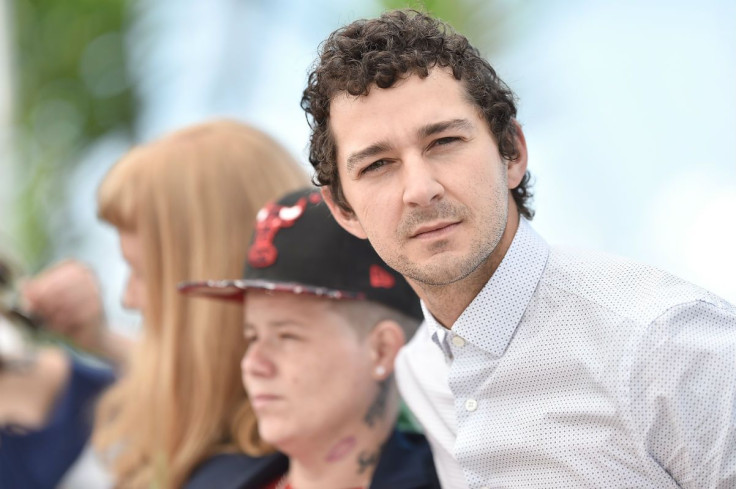 Former Disney star Shia LaBeouf has once again found himself on the wrong side of law enforcement after he was arrested early this morning in Savannah, Georgia for Public Drunkenness and Disorderly Conduct.
According to The Washington Post, the actor, 31, was arrested at 4 a.m. Saturday, July 8, by the Savannah Police Department on the charges of public drunkenness, disorderly conduct and obstruction. He was reportedly released after posting a $7,000 bond.
Read: Shia LaBeouf Arrested At Anti-Trump Rally
According to Us Weekly, the incident which led to the arrest occurred when LaBeouf approached both a bystander and a police officer asking for a cigarette, and became "disorderly" and used vulgar language in front of a group of nearby women and children. He then refused to leave the area and when the officer attempted to place him under arrest he ran to a nearby hotel, where he was arrested soon after.
This incident is not the first one LaBeouf has had with the law in recent years. The former Disney Channel star, who rose to fame on the show "Even Stevens," has been arrested or taken into police custody a number of times since 2005. He was arrested that year for allegedly threatening a neighbor with a knife, and was charged with assault with a deadly weapon.
He was again arrested in 2007 on charges of Misdemeanor Criminal trespassing after he refused to leave a Chicago Walgreens when asked, though those charges were later dropped. Just a few short months later, he was ticketed for unlawful smoking in Burbank, California, and faced a $1,000 bench warrant for his arrest when he failed to show up in court to answer to the charge. He later paid a $500 fine for the offense.
LaBeouf's license was suspended in 2008 after a car accident where he was charged with misdemeanor drunk driving, though the other driver was later deemed at fault and the charges were dropped against the actor. In 2011, LaBeouf was taken into police custody after an altercation with another patron at a bar in Sherman Oaks, California that ended with him being punched in the face.
Read: Shia LaBeouf Charged With Public Intoxication
Most famously however, he was arrested in 2014 in New York, after he became disorderly and disruptive at the Studio 54 Theatre during a performance of "Cabaret." He was also arrested in January of this year after allegedly attacking a man outside his livestream protest of Donald Trump.
LaBeouf has often courted other controversies as well over the years, claiming in an August 2011 interview with Details Magazine that he had been involved in relationships with both Isabel Lucas, while she was dating Adrian Grenier, and Megan Fox, while she was married to Brian Austin Green.
Of the relationship with Fox, he said, "Look, you're on set for six months, with someone who's rooting to be attracted to you, and you're rooting to be attracted to them...the time I spent with Megan was our own thing, and I think you can see the chemistry on-screen."
© Copyright IBTimes 2023. All rights reserved.