Shiba Inu Teases Launch Of Game-Changing Token-Burning Initiative SB Visa Card
KEY POINTS
The Shiba Inu dev team has a new surprise for the community
It aims to boost the ecosystem's burning activity
SHIB was trading down 7.65% at $0.00001043
Shiba Inu has announced that it will soon launch a game-changing product called SHIB Burn (SB) Visa card, which would help burn SHIB while making payments.
The official Twitter account of Shib Burn announced Monday that it is "going in a new direction" and shared a brief video of its upcoming product. The six-second video showcases an orange Visa card with SB initials alongside the phrases "Make Payments, Burn Shib" and "Coming Soon."
While details about the SB Visa card are scarce, it seems the upcoming product will most likely serve as a medium to boost the reward distribution process of the Shiba Inu burning mechanism. It may be recalled that the development team partnered with the Ryoshi Vision team and launched the Shiba Inu burning portal in April 2022.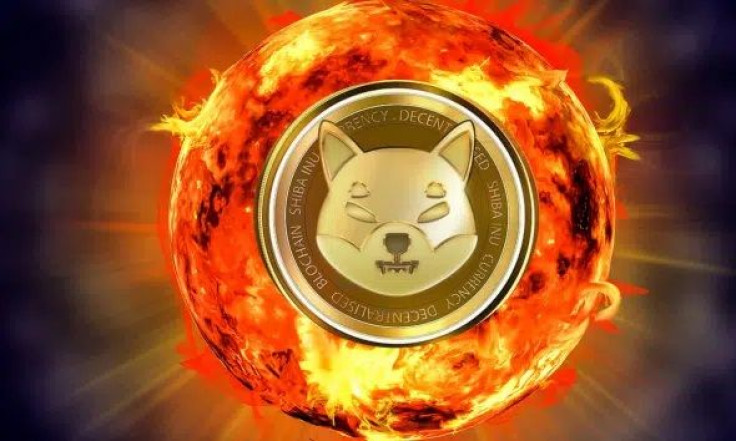 The collaboration was designed to inspire the Shib Army to burn tokens by rewarding its effort. However, just like any other process, the community, at the moment, face an extremely long reward distribution procedure, which causes many holders to lose patience.
The team acknowledged this issue and mentioned it in a recent blog post on the ShibaSwap. "What is apparent is the continued failure to deliver such workflows precisely based on the platform's promise," the blog read. Furthermore, the dev team noted that it had reached out to the Ryoshi Vision team about the "fluidity of rewards" and highlighted the importance of maintaining the community's confidence in the team.
"The shape of our community's confidence is of utmost importance to the team." It is believed that the SB Visa card will be launched to not only improve the burn process within the community but also for the Shib Army to do it without having to do so with the Ryoshi team.
As of 4:45 a.m. ET on Tuesday, SHIB was trading down 7.65% at $0.00001043 with a 24-hour volume of $385,431,873 based on the latest data from cryptocurrency aggregator CoinMarketCap.
© Copyright IBTimes 2023. All rights reserved.