Should The Fed Raise Interest Rates? Bill Gross Blasts Janet Yellen For 'Market Manipulation'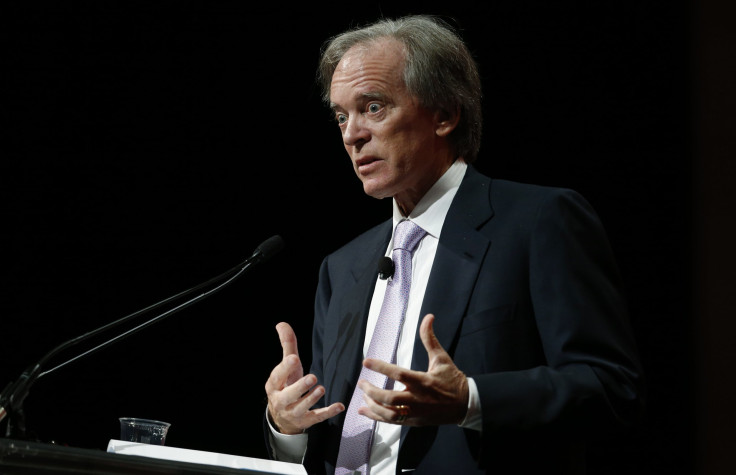 The Federal Reserve has held interest rates for a long, long time. Bill Gross says enough is enough.
Janus bond manager Bill Gross, who formerly co-founded Pacific Investment Management (PIMCO) before a contentious ousting from the firm, penned a letter to his clients Wednesday criticizing the Federal Reserve and Chairwoman Janet Yellen. Gross argued that the Fed should raise interest rates, which have been kept at nearly zero since the 2008 financial crisis, and accused Yellen and other global central bankers of "market manipulation."
"They have all have mastered the art of market manipulation and no — that's not an unkind accusation — it's one in fact that Ms. Yellen and other central bankers would plead guilty to over a cocktail at Jackson Hole or any other get together of PhD economists who have lost their way," Gross wrote, according to Yahoo News. "They have deferred long-term pain for the benefit of short-term gain."
Since the 2008 financial collapse, the Fed has kept interest rates low with the goal of spurring economic growth incentivizing increased spending versus saving and making borrowing easier for consumers looking to buy homes, buy cars or start a business. However, critics argue that the rates have been too low for two long and the Fed risks stifling growth and enabling inflation. Yellen and the Fed have indicated that continued positive jobs reports could lead them to reverse course.
"Capitalism, almost commonsensically, cannot function well at the zero bound or with a minus sign as a yield. $11 trillion of negative yielding bonds are not assets — they are liabilities," Gross argued. "Factor that, Ms. Yellen into your asset price objective."
Federal Funds Target Rate - 10 Years | Credio
Neither Hillary Clinton nor Donald Trump have significantly weighed in on the interest rate debate during their presidential campaigns, although Clinton has proposed some major reforms to the Fed to give voters more direct control over the U.S.' monetary policy. However, whomever voters send to the White House could determine what action Yellen and the Fed will take with regard to interest rates.
"Our current expectation is that we will get one rate increase this year. I would make that contingent on who wins the election myself," Citigroup Chief Economist Willem Buiter told CNBC earlier this month. "It is my personal view that we only get a rate increase — a necessary condition is that Mrs. Clinton is the next president. My view, if Mr. Trump is the next president, the next move by the Fed will be a rate cut."
© Copyright IBTimes 2023. All rights reserved.