Sikh Massacre: Punjab Chief Minister Visiting Wisconsin Accused Of Grave Human Rights Abuses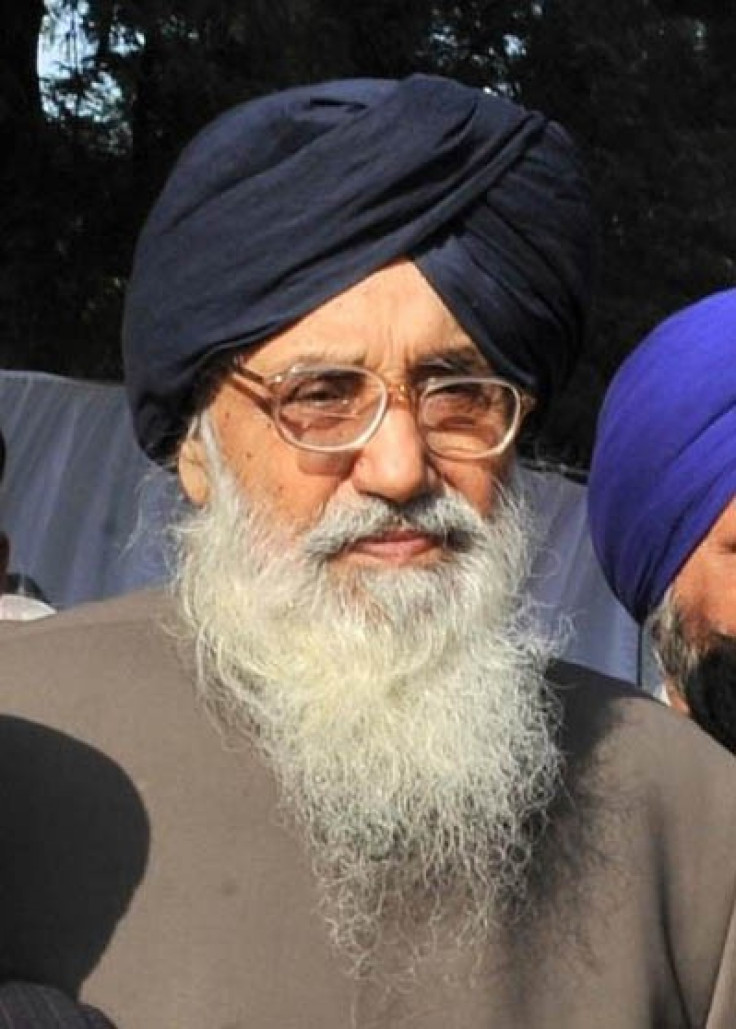 Parkash Singh Badal, the chief minister of the Indian state of Punjab, who has visited with the families of Sikh massacre victims in Wisconsin and plans to attend a memorial on Friday, is himself under suspicion of having committed grave human rights abuses against his fellow Sikhs in India.
Badal, who happened to be in Wisconsin to attend the wedding of a friend's daughter when the attack on the Sikh temple near Milwaukee occurred Sunday, is the target of a federal lawsuit in that city by a Sikh human rights group which alleges he supervised the torture and mass murder of Punjabi Sikhs.
The lawsuit, filed by Avtar Singh of New York, who describes himself as coordinator of an organization called "Sikhs for Justice," claims that, as the commander of Punjab security forces, Badal is responsible for the cruel and inhumane mistreatment and "extrajudicial deaths" of various people.
The complaint declares that Badal could be prosecuted by the federal court under the Torture Victim Protection and Alien Tort laws because he is currently on U.S. soil.
Badal has served as chief minister of Punjab since 2007, having previously served in the same office from 1970-1971, 1977-1980, and 1997-2002.
The suit against him alleges that "well over 10,000 cases of torture and extra-judicial killings" took place during Badal's 1997-2002 and 2007-2012 regimes.
The plaintiffs also claim that Badal "is guilty of defending the notorious police officer Sumedh Singh Saini, currently director general of Punjab police, before the courts in complaints of human rights violations," adding that "in another instance, notorious police officer K.P.S. Gill, who has been responsible for numerous cases of tortures and extrajudicial killings has been appointed as adviser" to Badal's regime.
Gurpatwant S. Pannun, the New York-based legal adviser to Sikhs for Justice, told the Milwaukee Journal-Sentinel, "We don't understand how officials with a consistent pattern of human rights violations can get visas and get protection at U.S. cost on these trips. We can't fathom how [Badal] can come to the U.S. with these known violations. There's no accountability. That's our issue."
The Journal-Sentinel reported that Badal was asked about the suit but declined to comment on it.
Indian media have described the petitioners of the lawsuit as "radicals" who endorse the formation of "Khalistan," an independent homeland for Sikhs.
© Copyright IBTimes 2023. All rights reserved.