Singapore Airlines May Place Order for 40 Boeing 777X Jets Worth $15 Billion; Or The Order Could Go Airbus' Way Too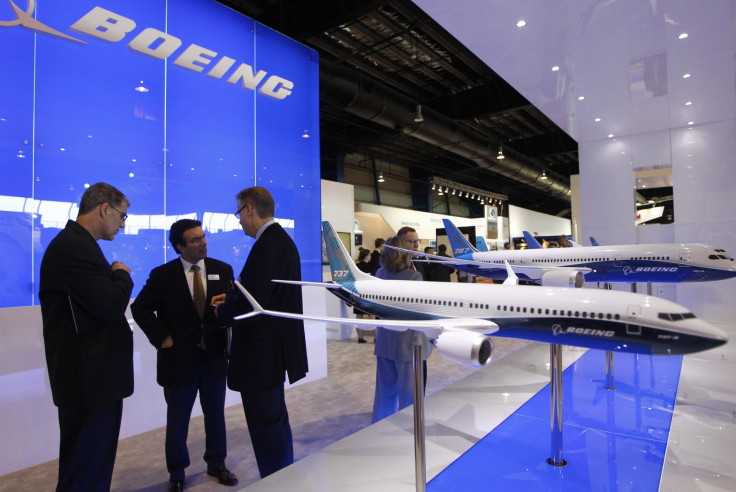 Singapore Airlines (SGX:C6L) is reportedly comparing the Boeing (NYSE:BA) 777X and Airbus's (EPA:AIR) A350 at the ongoing air show in Singapore as the Asian carrier mulls a potential order of 40 wide-body jets worth $15 billion at list prices, Reuters reported Tuesday citing sources.
Singapore Airlines Chief Executive Goh Choon Phong told Reuters that the company was gathering information on Boeing's 777X as a potential replacement for its existing 777 fleet. According to the report, however, no new announcements are expected to be made at the ongoing Singapore Airshow, after bulk deals worth $150 billion were struck at November's industry event in Dubai. But, if industry estimates are to be believed, deals worth $25 billion may be struck in Singapore too.
"We discuss fleet requirements with manufacturers on a regular basis in line with our longstanding policy to maintain a young and modern fleet," a spokesman for Singapore Airlines told Reuters via email without commenting directly on whether such an order will be placed. According to its website, the airline owns 57 Boeing 777 jets. The airline also flies 26 Airbus 330-300 aircraft with eight of these planes on order and owns 19 of Airbus' A380 planes with five of the superjumbos on order. The average age of its fleet is about six years and eight months.
The 777X was launched officially at the Dubai Airshow in November and is the latest version of one of Boeing's most successful products so far. The 777-9X plane, which has a capacity of 406 passengers and will enter service in 2020, was launched to compete directly with Airbus' 350-seater A350-1000, which will be put on public display at the Singapore Airshow starting today.
Royal Brunei Airlines, Garuda Indonesia and Malaysian Airlines are among other full-service carriers that are reportedly considering ordering more planes at the air show. A major customer for Boeing and Airbus told Reuters that Singapore Airlines has firm orders for 70 Airbus A350s and options for 20 more.
Boeing released a statement Sunday noting that the Asia Pacific region would begin contributing nearly half of the world's air-traffic growth, and that the region's fleet would triple to 14,750 in 2032. According to a report by the Sydney based research organization, CAPA, Boeing booked a total of 1,355 net orders for 2013, its second-highest annual sales performance on record with 1,046 planes of the 737 model and 113 orders for the 777 model.
While Boeing and Airbus are gearing up to meet the growing demand for planes from the region, China is preparing to compete with the two global giants with its own commercial plane manufacturing venture.
BBC reported Tuesday that the state-owned Commercial Aircraft Corporation of China, or Comac, is helping Beijing enter the sector and is targeting the market for 100- to- 200-seater single-aisle aircraft, which is expected to be worth $20 trillion over the next 20 years. The report, citing analysts, also noted that worries over quality control could be a significant stumbling block for Comac's success.
Meanwhile, airliners from the Persian Gulf, which have grown significantly over the past few years by acting as a connecting hub between Asia, and Europe and North America, are also making their presence felt at the Singapore event. Qatar Airways is expected to showcase its Boeing 787 Dreamliner at the Singapore Airshow mainly to target more Asian markets. The airline currently connects its hub in Doha with Asian cities such as Kuala Lumpur, Bangkok, Jakarta and Manila, among other destinations in the region.
"Asia is a very important market for Qatar Airways, and there is no better arena in the region than the Singapore Airshow for us to present what we genuinely believe to be the one of the best and most advanced offerings in the air travel market," Qatar Airways CEO Akbar al-Baker said, in a statement on Feb. 9.
© Copyright IBTimes 2022. All rights reserved.
FOLLOW MORE IBT NEWS ON THE BELOW CHANNELS