Single-Family Rentals Witnessed Fastest Year-Over-Year Growth in 16 Years--Here's Why Investors are Flooding In
* This is a contributed article and this content does not necessarily represent the views of IBTimes.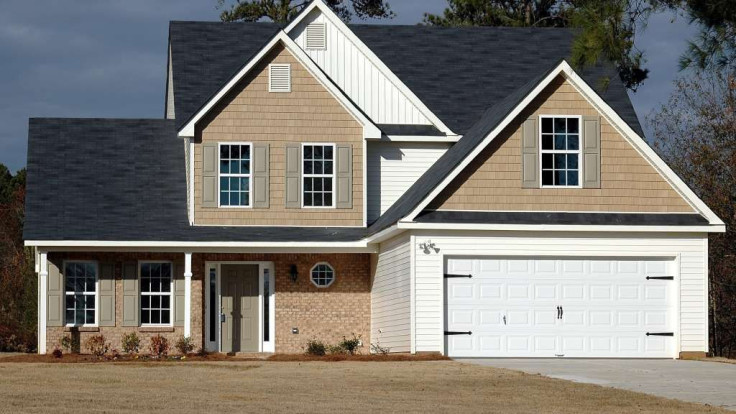 Single-family rentals became a $4 trillion industry in 2021. This was primarily fueled by the record-breaking demand for affordable and spacious detached homes in urban and rural regions across the United States since the onset of the pandemic.
Although many Americans are now slowly returning to office spaces, the hybrid work culture looks like it will stay for a while. This will likely keep the demand high in towns and metro cities. While high demand and inventory scarcity played a role in pushing up SFR prices, high-occupancy rates despite rising rents could mean that many tenants are willing to pay higher rents. These market dynamics reflect the fact that national SFR rents in August 2021 increased by 9.3 percent year-over-year (YoY) up from 2.2 percent in August 2020. This is the fastest YoY growth in 16 years.
According to the latest report from the National Association of Realtors, the sales of existing single-family homes notched up to a seasonally adjusted annual rate of 5.66 million in October, while the average price of a single-family rental stood at $360,800. The New York Times reported that there are 108.5 million renters in the U.S. and 35 percent of those rentals are SFRs.
What's in It for Potential Homeowners Intrigued by The Booming SFR Market?
From an SFR homeowner's standpoint, their net worth tied to the property has grown extraordinarily. Back in June, the Case-Shiller Price index, which is used to gauge quality price gain, witnessed a 15 percent jump. This translated to an estimated wealth gain of $45,000 for a typical homeowner in the US, as per Lawrence Yun, Chief Economist at the National Association of Realtors. As the average sales price of an SFR has been steadily increasing, the wealth gain for a homeowner has likely ramped up further.
At the same time, for landlords, rental properties often share a positive correlation with inflation, offering an inflation hedge with rising rents. Moreover, high rent growth coupled with rising occupancy rates could become a steady source of monthly income while investor net value increases with appreciation over time.
Homeownership is a part of the American dream, but rising property prices could keep the average person with a dream of buying a house out of the competitive market. For home buyers wanting to put a 20 percent down payment on their purchase, the upfront payment on the average SFR sales price of $451,700 would be above $90,000. High average SFR prices doesn't necessarily mean that there isn't affordable housing in the country, though.
Back in the day, potential homeowners scouting for properties were limited to nearby towns or cities due to geographical constraints. It was rare for them to fly to other places for in-house inspections or to partner with real estate agents from other states. With modern technology, however, online real estate marketplaces have been able to bridge this gap by connecting property buyers and owners from different regions. Nowadays, it is possible to purchase remote real estate investments with ease and to hire professional property managers to provide oversight of the property.
The Rise of Remote Real Estate Investing
By purchasing investment properties remotely, a purchaser may be able to find homes in markets that will help them to both earn monthly rental income and benefit from potential property appreciation. While buying a house is a big life decision, many people are now seeing it as an investment rather than merely a place to live.
Millennials are the largest share of homebuyers in the US, and it seems they prefer mobility and portability even when it comes to buying homes. Many millennials, even those who can afford to purchase a home, choose to rent because they want to remain mobile. This presents opportunities to real estate investors.
One popular prop-tech firm called Roofstock, based out of California, stepped into the SFR market back in 2015, realizing the untapped potential of this rapidly-growing housing sector. Their proprietary platform is backed by industry stalwarts and has created an online real estate marketplace that connects SFR buyers and sellers--and including properties from over 70 US real estate markets.
Home Buying Process With Roofstock
Buying a house remotely is a new trend that is likely to gain further traction in the future. Roofstock's success is backed by their extensive due diligence process that allows investors to buy tenant-ready SFRs completely online without worrying about house visits.
On their intuitive website, Roofstock offers a trove of analytics tools and property metrics completely free of charge. These include expected rents, leasing histories, projected long-term appreciation rates, neighborhood ratings, and title and inspection reports. A purchaser can carry out in-depth market research, zero in on a property, and submit an offer completely free. Roofstock charges a transparent marketplace fee of .5 percent or $500, whichever is greater, only when a purchase offer is accepted.
Roofstock's network of SFRs trends toward affordability. Although their inventory changes, they have had listings for properties that cost as low as $55,000--a great price point that may enable a prospective investor to quickly begin realizing rental income.
For purchasers who need help finding a lender, Roofstock can refer to a lender who is experienced with investment property financing.
Having someone reliable to look after the property can be an integral part of remote real estate investing. Upon request, purchasers on Roofstock have the option to hire a vetted property manager who'll take care of timely property maintenance and tenant management. This way, they don't have to rush to the property for rent collections or repairs.
For some properties, Roofstock offers a lease-up guarantee that promises to temporarily pay up to 75 percent of the estimated market rent if a qualified tenant is not found within 45 days of the property becoming ready to rent. Additional terms apply, but this guarantee can help provide a new investor with the confidence needed to buy their first SFR. Roofstock has had more than $4 billion in transactions on their platform since inception.
FOR FREE to continue reading
✔️ Unlock the full content of International Business Times UK for free
offer available for a limited time only
✔️ Easily manage your Newsletters subscriptions and save your favourite articles
✔️ No payment method required
Already have an account?
Log in