Sinkhole Swallows Pond: California Sinkhole Stuns Local Homeowner Mark Korb [VIDEO]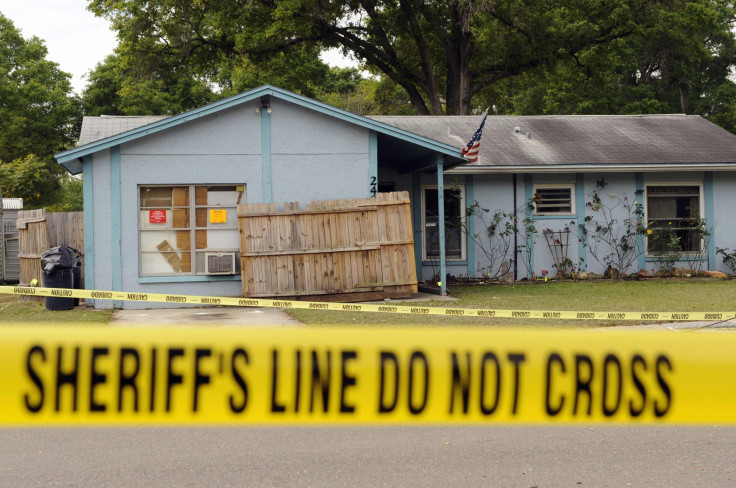 A new sinkhole opened in California on Sunday, stunning a Newcastle, Calif., homeowner by swallowing his pond overnight.
Local homeowner Mark Korb woke up Sunday morning to find that his man-made garden pond had been completely drained by a hole in the earth.
"This looks like the moon," said Korb of the shocking scene, according to NBC News. Korb described the process by which he had once manually drained the pond several years ago, noting that it took him a full seven days. Amazingly, the immense sinkhole managed the feat in less than one night.
"I would guess probably four to five hours for this whole area to drain," Korb told NBC News. According to reports, local officials have evacuated several homes in order to prevent potential injury.
The California incident is just the latest in a recent string of seemingly random sinkhole events. On Feb. 28, a sinkhole opened near Tampa, Fla., swallowing 35-year-old Jeff Bush as he sat in his room. According to CNN.com, Bush's brother, Jeremy, leapt into the sinkhole with a shovel, working frantically to save his screaming sibling.
"I couldn't get him out. I tried so hard. I tried everything I could," an emotional Bush told CNN. "I could swear I heard him calling out." Despite extensive rescue efforts, authorities called off the search for Bush on March 3 in order to prevent further tragedy in the unstable area. The sinkhole was believed to be about between 20 and 30 feet across and as much as 30 feet deep.
Days later, a second Florida sinkhole opened just miles away from the first. While that anomaly did not pose a threat to local residents, it was still 12 feet across and as much as 5 feet deep at its center. Local Hillsborough County spokesman Willie Puz later stated that the second sinkhole was "not geologically connected," Reuters reported.
© Copyright IBTimes 2023. All rights reserved.