'Sister Wives' Season 6 Spoilers: Robyn And Kody Brown Reveal If They're Having A Boy Or A Girl In Episode 9 [RECAP]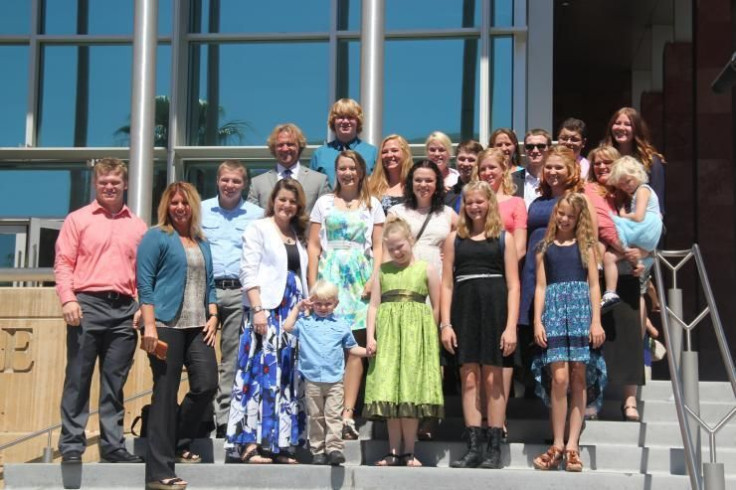 It's the moment we've all been waiting for! In episode 9 of "Sister Wives," Robyn and Kody Brown finally reveal the gender of their baby. But, of course, the expecting parents kept fans on the edges of their seats throughout the Season 6 installment as they stayed tight-lipped regarding the sex of Kody's 18th child until the very end of the episode.
The Sunday night installment, titled "A Boy or a Girl," kicks off with the patriarch of the plural clan announcing that his large family is packing their bags for Alaska to beat the Las Vegas heat. He adds that on their adventure to The Last Frontier, it will be unveiled if Robyn is having a boy or a girl.
"Is it a baby sister or a baby brother?" Robyn asks Solomon, Kody's youngest child, during the installment only to have her flaxen-haired son respond that he thinks he's going to be getting a little sister.
And as it turns out, Solomon is right! It's revealed that Robyn is pregnant with a little girl.
The couple, who announced Robyn's pregnancy in June, confirm the baby's gender by having the family's youngest members, Truely and Solomon, unwrap gifts that expose if the baby is a girl or a boy.
"It's a girl!" Truely excitedly shouts after opening a box with a pink baby doll stuffed inside. And she isn't the only Brown member ecstatic to learn of the baby's gender. Hunter divulges during a video call that he's also happy Robyn is having a little girl.
"I feel like I have a lot of sisters, but that's OK. I want more," he says sweetly. "I just love my sisters so much."
After the gender reveal, Kody, who knew Robyn was pregnant with his unborn daughter before the family vacation, announces that he thinks "it's time for a girl in the family." Robyn's due date is Jan. 7.
Did you predict that Robyn was going to have a little girl? Sound off in the comments section below and don't forget to tune in to the Season 6 finale of "Sister Wives" on Sunday, Nov. 15, at 9 p.m. EST on TLC.
© Copyright IBTimes 2023. All rights reserved.