Sizzling-Hot Swimsuit Images of 2011 Miss Universe Contestants [PHOTOS]
For the 2011 Miss Universe pageant, contestants from 89 countries and regions across the world are participating at the Credicard Hall in São Paulo, Brazil on Sept.12.
The contest's 60th anniversary event and will host around 5,000 people inside the Credicard hall. It will air on NBC in the United States with a Spanish simulcast on Telemundo.
I am very pleased to announce our partnership with media conglomerate Grupo Bandeirantes de Comunicacao and the selection of Sao Paulo as the host location for Miss Universe 2011, stated the pageant's owner, Donald Trump. Brazil is rapidly becoming an economic powerhouse and is a great place to do business. This decade, Brazil is hosting three of the greatest and most-watched worldwide events: the World Cup, the Summer Olympic Games and now, to kick it all off, Miss Universe.
Contestant will be judged in three categories, swimsuit, evening gown and the interview, as they vie for the coveted title.
Grupo Bandeirantes is delighted that we have reached an agreement with the Miss Universe Organization to host the Miss Universe 2011 pageant in Sao Paulo, Brazil, said the network's president, Joao Carlos Saad.
For the finale on Sept.12, the outgoing Miss Universe, Mexico's Ximena Navarrete, will crown her successor.
Check out the sizzling images of the 2011 contestants during the swimsuit photoshoot event: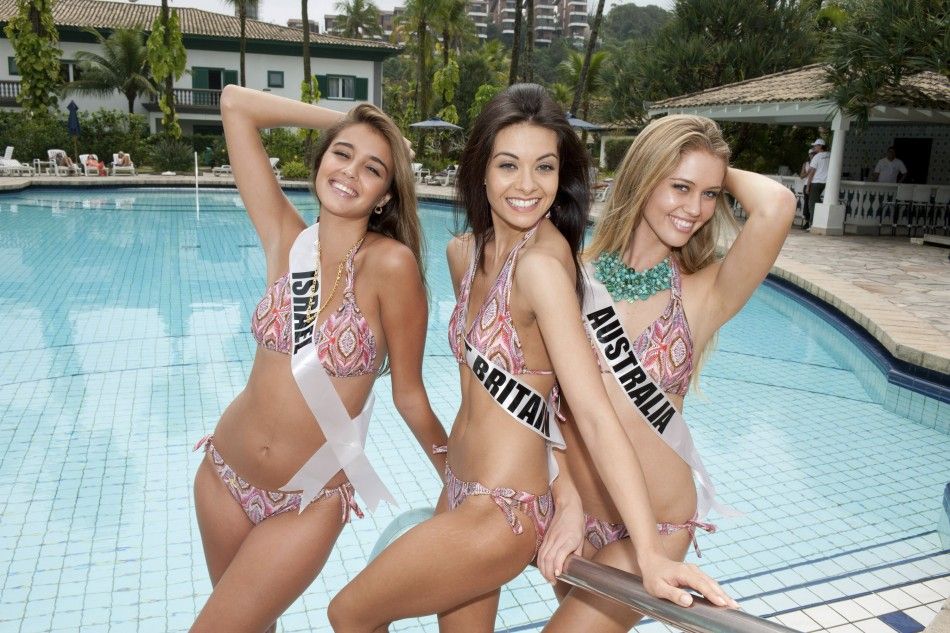 © Copyright IBTimes 2023. All rights reserved.