'Sleepy Hollow' Season 4: Will The Headless Horseman Return To Fox Show?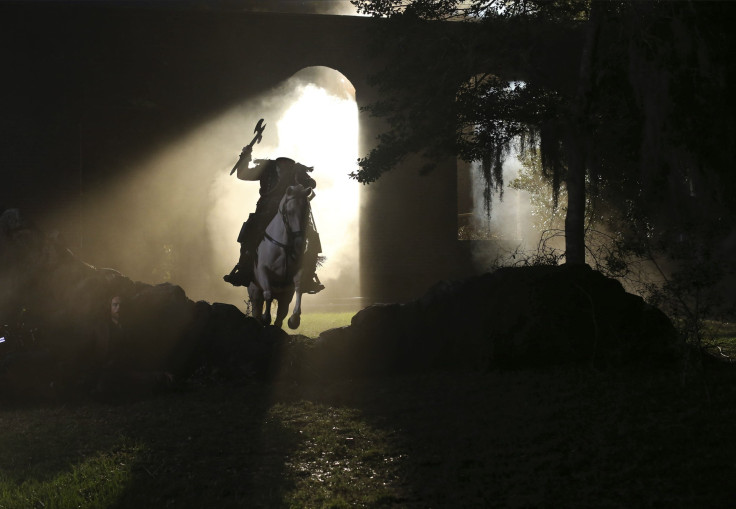 Fox's "Sleepy Hollow" has revamped its cast and plot in Season 4. After airing an action-packed Season 3 finale in which Abbie Mills died in an attempt to defeat The Hidden One, Season 4 will change its setting to Washington, D.C. and have a new female lead played by "True Blood" actress Janina Gavankar.
Although there will be many new faces seen on the Fox series in 2017, could an old foe make an appearance? Will the series' most beloved villain – The Headless Horseman – return in Season 4?
TVLine reports that a popular villain fans have been demanding to see will make an appearance in one of the first episodes of the upcoming season. The episode is tentatively titled "Heads Of State."
Although the website doesn't mention which villain will make an appearance, it's safe to assume from the title and the fact that it is a popular villain that this enemy is The Headless Horseman.
The Horseman of Death was more or less absent in Season 3. The beheaded rider only made a brief appearance in the premiere and season finale. In Season 3, episode 1, Pandora (Shannyn Sossamon) had trapped him in her box. In the Season 3 finale, Ichabod Crane (Tom Mison) had summoned one of him in a bid to defeat Pandora.
Crane used the Headless Horseman's head to motivate him to defeat her. With some assistance from Crane, Headless did manage to bleed Pandora to death.
Season 1 was, arguably, a fascinating watch thanks to The Headless Horseman. "Sleepy Hollow" fans have missed Ichabod's former best friend in Season 3. The supernatural drama isn't the same without Abraham Van Brunt.
"Sleepy Hollow" Season 4 will air in early 2017 on Fox.
Do you want to see Crane's old friend return? Share your thoughts below!
© Copyright IBTimes 2023. All rights reserved.