Smartphone Fail: HTC May Sell Virtual Reality Business Or Entire Company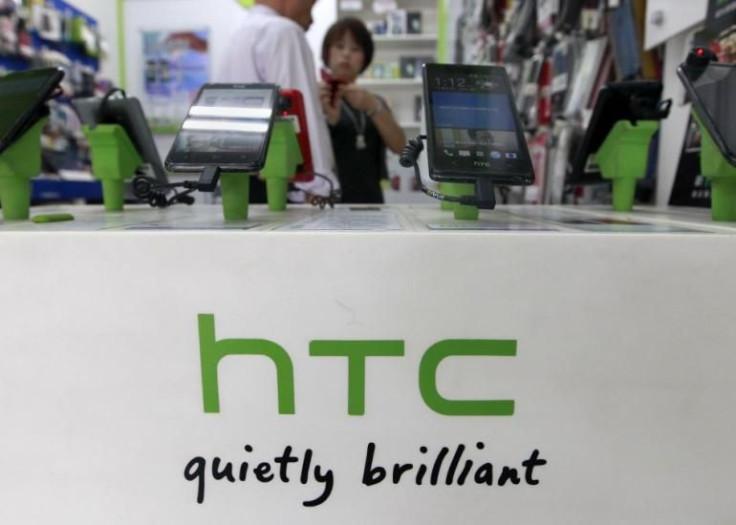 Smartphones has become increasingly competitive for companies and tougher market conditions may potentially make one well-known company reverse course. HTC is reportedly looking into options ranging from selling its virtual reality division to a full sale of the company, according to Bloomberg.
At the moment, the company is working to figure out what scenarios for its various properties could work best. Along with its smartphone production, HTC is a primary partner in the HTC Vive virtual reality headset along with developer Valve. As Bloomberg notes, HTC has been open to being an acquisition target for another company, but the wide number of product areas it works in would likely make the manufacturer a difficult fit.
While HTC is still in the early stages of this process and has not yet made any decisions on a sale, it reflects the difficult shape the manufacturer has been at in recent years. The company was one of the first major players in the current smartphone space, launching flagship models like the HTC Evo 4G and the HTC One. It's also been a regular hardware partner for other companies, producing devices like the Nexus 9, Daydream virtual reality headset and Pixel handsets for Google.
But amid increased competition, HTC's fortunes have dwindled significantly. As the smartphone market has become a two-company race between Samsung and Apple, HTC's recent smartphones are now niche releases — the HTC U11 was released earlier this year and isn't carried by most major providers. In a survey earlier this year, research firm comScore estimated that HTC's U.S. market share was at 2.2 percent and well behind Apple, Samsung, LG and Motorola.
The company's performance has been similarly lackluster among investors. HTC has seen notable turnover among its senior executives and its market value has dropped drastically from past highs. Since peaking in 2012, HTC's stock price has remained stagnant in recent years.
Although HTC's smartphone business has had its struggles, virtual reality has been one strong point for the company. Among virtual reality users and developers, the Vive has been a market leader thanks to its hardware and software presence. The Vive, along with the competing Oculus Rift, are the major platforms for high-end virtual reality, where the headset's environmental sensors and need to be paired to a PC allow users to interact with more interactive experiences.
But at the same time, HTC's virtual reality lead comes with some qualifiers. Although the Vive has been a respectable performer for HTC, it's a niche headset in an equally niche field. In the first quarter of 2017, IDC estimated that HTC sold 190,000 headsets and held a market share of around 8.4 percent. While it still tops the Oculus Rift, both were substantially outsold by mainstream virtual reality headsets like the Samsung Gear VR and PlayStation VR. In an attempt to spur sales, the Rift and Vive both saw price drops earlier this summer.
© Copyright IBTimes 2022. All rights reserved.
FOLLOW MORE IBT NEWS ON THE BELOW CHANNELS