Smartphone Revolution Helps India's IT Services Sector Look Inward For Growth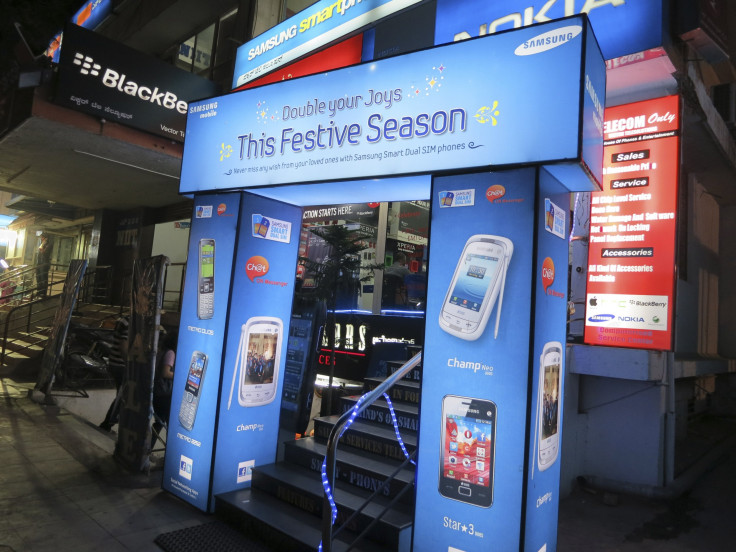 India's information technology services industry has a new growth engine: e-commerce. And, it's one that needs no H-1B visas as a booster, as online shopping has taken off in a big way at home, forcing a corresponding rise in investment on new technology.
Long viewed as soaking up U.S. jobs as part of its lucrative outsourcing business, India's IT services sector is now gearing up to serve demand at home, as millions of people start using their smartphones to shop online and try out other services such as ridesharing. And, building the software required to support this newfound taste for online shopping is providing opportunities to an industry that had always looked abroad. Currently, the sector earns over two-thirds of its revenue from clients in the United States and Western Europe.
"India is jumping the technology maturity curve and is emerging as a digital economy," R. Chandrashekhar, president of National Association of Software and Services Companies (Nasscom), India's main IT industry lobby, said in a statement on Tuesday. Nasscom released its latest estimates for the industry's prospects on Tuesday, predicting that domestic growth would outstrip overseas sales, and continue to accelerate.
The domestic IT and back-office processing market is rapidly approaching the $50 billion mark. In the current fiscal year, which ends March 31, the market is expected to be worth over $48 billion, at an annual growth rate of 14 percent. This is faster than the average industry growth, which Nasscom pegged at 13.1 percent for the current fiscal year, and is "largely being driven by the booming eCommerce segment," the lobby said in its release.
In the next fiscal year, starting April 1, Nasscom expects domestic revenues (including from e-commerce) to grow at a rate of 15 percent to 17 percent to between $55 billion and $57 billion. Exports -- still the mainstay of the rapidly evolving industry -- will rise 12 percent to 14 percent to between $110 billion and $112 billion in the next fiscal year from $98.5 billion in the current fiscal year. Overall, the industry is expected to add $20 billion in revenues to grow about 13 percent from $146 billion in the current fiscal year.
Recent umbrella programs announced by India's new federal government to consolidate existing projects -- such as building a national optic fiber network -- and new ones including raising a 100 smart cities, and promoting manufacturing in India under the 'Make In India' initiative are also aiding the technology-investment climate in the country.
In online commerce, India shares a phenomenon that's sweeping developed markets as well, as retailers spruce up their online storefronts and companies such as Amazon.com in the U.S., and Flipkart in India, look for more automation.
Forrester Research analyst Peter Sheldon expects growth will come from two areas -- commerce management software that will power online storefronts and manage tasks such as pricing and purchase transactions; and order-management systems that are used to orchestrate complex order-processing scenarios.
"Many firms will outsource the burden of support, scalability, and upgrades - shifting to SaaS and on-demand platforms," Sheldon said, in a blog post. SaaS refers to software provided as a service, off the Internet, where the user pays on the go, rather than buying licenses and installing software on the company's computers.
In the current year, India's IT industry added approximately 230,000 new employees, taking its workforce to more than 3.3 million direct employees. And, as the smartphone boom grows in India, new businesses such as ridesharing are rushing in and bringing their own requirements for software engineering talent.
Ola Cabs, India's biggest ridesharing service firm, is looking to recruit 1,000 people with technology and engineering skills, in 2015, the company said in a press release Monday, after concluding a "hackathon" to identify talented software programmers. And, the company wants to fill more than 200 of these vacancies as early as March, according to the release.
"Digital (technologies) became mainstream during the year, with industry increasingly investing in digitized solutions to drive future growth opportunities," R. Chandrasekaran, chairman of Nasscom and group chief executive of Cognizant Technology Solutions India Pvt. Ltd., said in the statement.
© Copyright IBTimes 2023. All rights reserved.