Snap, Inc. Shares Fall Below $8 Following Harsh Analyst Projections
Snap, Inc. (SNAP) may have once been a highly anticipated tech IPO, but a year and a half later, the photo-sharing app maker cannot catch a break on the stock market. The company's share price had fallen by more than 5 percent with less than an hour to go before market close on Thursday, which CNBC attributed to a harsh analyst projection for the firm.
The beleaguered tech stock fell below $8 per share on Thursday. For perspective, Snap shares were worth more than $24 apiece at the end of the company's first day on the market in March 2017. Thursday's fall came on the heels of Evercore ISI analyst Anthony DiClemente reducing his target price to $7.
In his note, DiClemente cited Snap's failure to compete with Facebook, Inc's (FB) line of products that rival Snapchat in terms of features. Facebook operates not only its namesake social network, but also Instagram, which has been Snapchat's main rival for the past few years.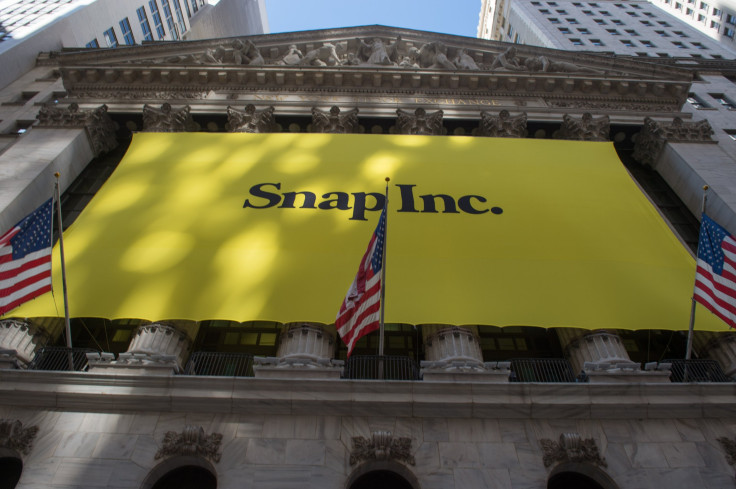 "We believe that competition (particularly from Instagram) is irreversibly reducing SNAP's opportunity to deliver on long-term investor expectations," DiClemente said, per CNBC.
Snapchat popularized Stories, a feature where users could upload photos and videos showcasing their daily activities that disappeared after 24 hours. Facebook and Instagram both implemented similar features later on, much to Snapchat's disadvantage. Instagram Stories had twice as many daily active users as the entire Snapchat app in July. Facebook Stories, meanwhile, recently surpassed Snapchat, as well.
Snap's share price has fallen more than 40 percent in the past year. The app has announced multiple new features in recent months to try and reinvigorate its business model, including visual product searches through Amazon and content partnerships with major media companies like CNN.
Still, a major product redesign in late 2017 caused the app to lose millions of active users. The firm's share price dipped below $10 for the first time in September, and it has largely stayed there ever since. Chief Strategy Officer Imran Khan left the company shortly thereafter, following three years with Snapchat.
© Copyright IBTimes 2023. All rights reserved.