Snapchat Filters Can Now Be Sponsored By Brands; McDonald's Takes First Spot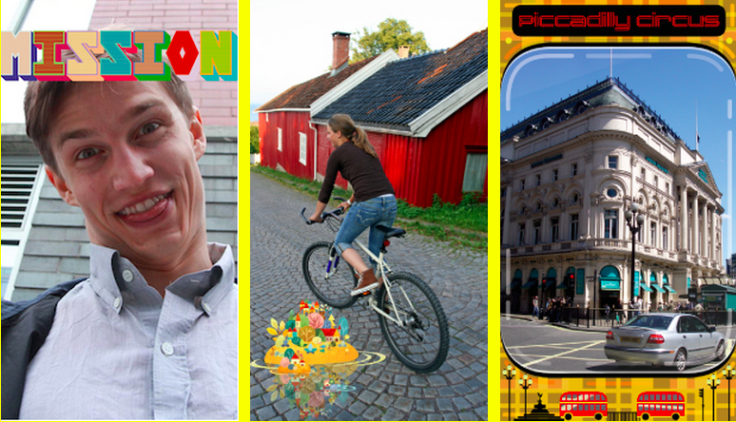 Snapchat has a new revenue source. Filters -- the stickers, frames and drawings that can be overlaid on images and video taken on the app -- can now be created and sponsored by companies. McDonald's was the first to use the new advertising method, the Los Angeles Times reports.
Starting Monday, Snapchat users at or near any McDonald's location in the United States can access a filter that includes an illustrated picture of a cheeseburger and fries with the McDonald's logo, as well as other options.
Snapchat introduced filters with color options, text overlay, temperatures and miles-per-hour calculations in December 2013. In July 2014, the company added filters based on location, called geofilters. Snapchat users also can submit their own drawings for the app and can choose where they must be for the filter to appear. Last week, Snapchat released two new filters of its own creation.
Filters that are paid for, and not created by Snapchat or submitted by a user, will include a "sponsored" imprint, the Los Angeles Times reports. The company declined to provide more details on the advertising deals, such as how long the filters can be sponsored for and how much it costs, on a request for comment from the paper.
Snapchat users worldwide rejoiced over the new addition on the app. Snapchat's Twitter account retweeted some of the enthusiasm expressed on the social network:
More than 1 million messages sent daily on the disappearing messaging app are said to use filters, the L.A. Times writes. Sponsored geofilters are only one of the revenue sources that Snapchat, which is valued at $16 billion, has publicly introduced so far. Snapchat also has its Discover network with media partners, and companies can purchase advertising in public feeds promoted on the network.
Earlier this month, Snapchat premiered its first political ad, sponsored by the nonprofit advocacy group American Action Network. And politicians have taken a liking to the app. Former Texas Gov. Rick Perry posted a Snapchat video before formally announcing his presidential run, and so did former Florida Gov. Jeb Bush. Perhaps we can soon expect a sponsored Snapchat filter from a presidential contender.
© Copyright IBTimes 2023. All rights reserved.