Snapchat Parent Snap Inc. Revenue To Reach $3 Billion By 2019: Report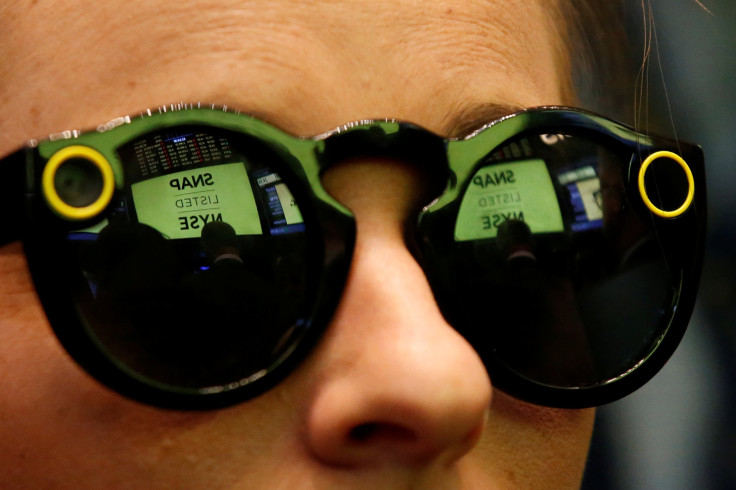 Snap Inc., the parent company of Snapchat, began trading on the stock markets March 2, and its share price jumped from $17 to $26 in a couple of days, making the company richer by $3.4 billion. And while it has lost some of its sheen, closing at $22.74 Friday on the New York Stock Exchange, the company still seems to be performing quite well.
According to forecast by eMarketer, the short video sharing app could become more popular with advertisers, which could create around $3 billion in revenue by 2019.
Read: Snapchat IPO Filed: 5 Interesting Facts
"With its IPO now behind it, Snapchat is poised for explosive growth this year. In 2017, Snapchat's ad revenue will grow 157.8% to $770 million in the U.S. That's slightly lower than the $800 million previously projected, due to higher-than-estimated revenue sharing with partners. Snapchat's ad business, which is made up entirely of mobile display, is still small. Snapchat will account for 1.3% of the U.S. mobile ad market this year. By 2019, that will grow to 2.7%," the report said.
In comparison, competitors such as Twitter have been facing revenue declines as the company's revenue projection has gone to $1.15 billion from 1.21 billion in 2016, according to Phone Arena.
One of the biggest reasons for Snapchat's success is its popularity among the youth. More than half (51 percent) of Snapchat users are under the age of 24, according to the Guardian, which makes the app appealing to numerous brands around the world.
Read: Verizon, AT&T, Guardian, Johnson And Johnson Pull YouTube Ads Over Extremist Content
Since competitors Facebook and Google, which account for 58 percent of the global ad market, are currently facing flak for their advertising policies, more advertisers are expected to turn to Snapchat.
"You often hear advertisers saying they are getting uncomfortable with such a large portion of ad spend going to just two players. If there can be a third or fourth player they are interested in spreading the wealth beyond the duopoly," Cathy Boyle, principal analyst at eMarketer, told the Guardian on Sunday.
Snap's market cap is currently $22 billion, which is double of Twitter ($11 billion), but tiny in comparison to Facebook ($393 billion) and Google ($596 billion). Also, since Snap's ad offerings are limited to the Snapchat app, while Facebook and Google both offer a slew of services, the company will have to scale up massively to come anywhere close to the tech giants.
While eMarketer's forecast seems to indicate strong revenue growth for the company, some other analysts are a little cautious.
"Snap is a promising early-stage company with significant opportunity. Unfortunately, it is significantly overvalued given the likely scale of its long-term opportunity and the risks associated with executing against that opportunity," Brian Wieser, senior analyst at Pivotal Research, said in a note to investors.
© Copyright IBTimes 2023. All rights reserved.